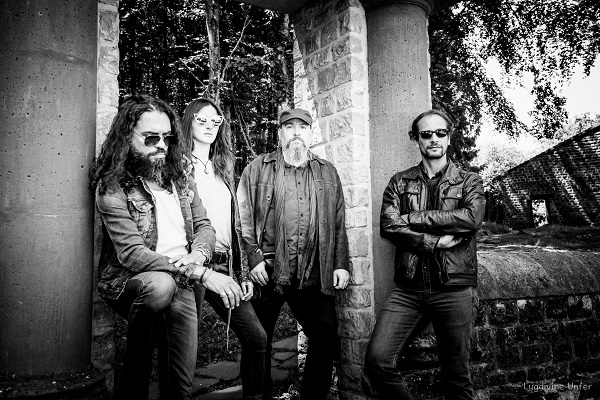 Fred Barreto Group; Credit: Lugdivine Unfer
The Fred Barreto Group, a Luxembourgish blues-rock quartet, are set to record their first full album at the end of this year, set for release in October 2021.
Born in Salvador da Bahia, Brazil, Fred Barreto picked up the electric guitar at the age of 17. Things went fast after this self-taught start: he began performing and recording as a sideman, playing with many different blues and rock artists and bands from Brazil and the USA. In 2005, after having played at the Montreux Jazz Festival in Switzerland, Fred decided to stay in Europe. Three years later, he crashed onto the Trier (Germany) / Luxembourg scene and soon became an integral part of the musical community. In 2009, he founded the Fred Barreto Group, joined by Nadja Prange (organ), Daniel Fastro (bass) and Michael Stein (drums).
This passionate quartet combines the timeless energy of rock music with the soulful vibes of blues, especially palpable during their live performances.
2021 will be a very important year for the Fred Barreto Group, who will be heading to the studio at the end of 2020 to record their first full album, due for release next October.