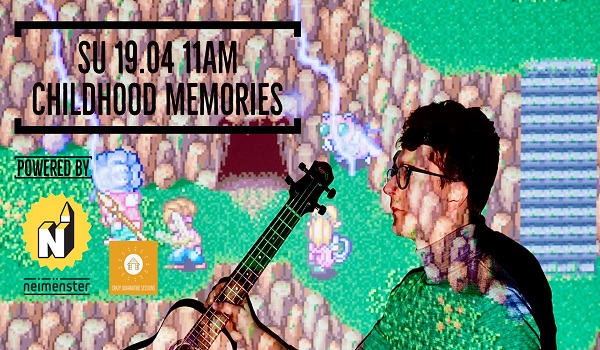 Luxembourgish jazz musician Pol Belardi has invited the public to see and listen to him from their living rooms during an exceptional Jazz Aperitif on Sunday 19 April 2020 at 11:00.
The multi-instrumentalist was supposed to perform on the stage of the Wenzel Brewery for a special Aperitif Jazz devoted to the musical themes of his favorite video games. Faced with restrictions imposed in the fight against the spread of coronavirus, Pol Belardi and his friends launched the Crazy Quarantine Sessions platform which allows Luxembourgish artists to stream concerts recorded during the confinement period on social networks.
Lulled by the sound of Link's adventures in The legend of Zelda and accompanied by the music of role-playing game Secret of Mana and Final Fantasy, Pol Belardi and his companions embarked on the arrangement of their favorite soundtracks and will pay tribute to the greatest Japanese composers of music in the video game industry.
Crazy Quarantine Sessions pays Luxembourgish artists through fundraising on the following crowdfunding platform: https://www.gofundme.com/f/crazy-quarantine-sessions?fbclid=IwAR3JNX0Hct-iug4-Az1pa54sjcOljiSn7Iifjfzf4hX_9LMIEtYZ07r3gh4.