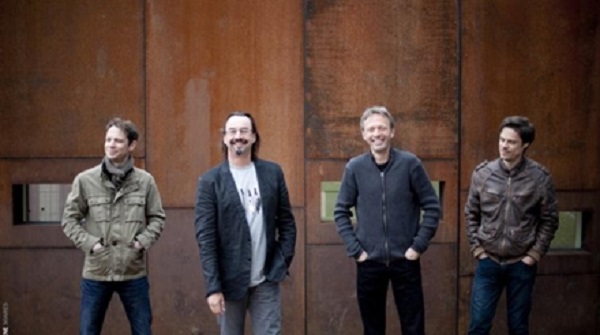 Jitz Jeitz Quartet;
The Municipality of Kopstal has announced that it is organising this year's "Kopstal Jazz Champions League" evening, in collaboration with the Bluebird Music asbl, on Friday 20 March 2020 at 19:30 at Centre Wirtspesch (8 Rue de Mersch) in Kopstal.
The event is being organised at the height of the Kulturasbl's musical "Champions League" and features Luxembourg artists Marly Marques and Riaz Khabirpour, Jitz Jeitz Quartet and Tele-Port!.
Marly Marques is a young Luxembourgish jazz singer with Portuguese origins who has charmed audiences since her first concerts. Since 2011, her group, the Marly Marques Quintet, has performed at Neumünster Abbey, the Philharmonie, the Blues & Jazz Rallye and the Like a Jazz Machine festival in Dudelange, as well as at the Atelier as the opening act of Stacey Kent and at the Wiltz Festival as the opening act of Cécile McLorin Salvant The quintet has also performed at the Casa da Música in Porto, the Kriol Jazz Festival in Cape Verde, the Al Bustan Jazz Festival in Lebanon, b-flat in Berlin, the Athens Jazz Festival and the Preveza Jazz Festival, as well as several festivals in France. In 2014, the Marly Marques Quintet won the "jury price" in the Crest Jazz Vocal Festival competition. Together with Riaz Khabirpour, a talented jazz guitar teacher at the Ecole de musique d'Echternach, they create a perfect alchemy within the group through the desire to pool ideas and experiences for the pleasure of creating and playing together.
Jitz Jeitz, a key player on the Luxembourgish jazz scene and a remarkable saxophonist, already created his current quartet in 2009. Together they present personal, binary and ternary compositions, as well as pop and even classic jazzified covers, with unmasked acoustic sounds, in the tradition of the classical jazz quartet where rigour and casualness come together.
Last but not least, Tele-Port! is a recent project composed of Jeff Herr, Jérôme Klein, Pol Belardi and Russian saxophonist Zhenya Strigalev, who formed an integral part of the London jazz scene for a decade. The concept of their original music can be defined as a distiller of carefully chosen ingredients from the heart of Europe, the United States and from the East. The result is a modern approach to jazz with compositions taking different directions, teleporting the listener to a multitude of places, not least because each member of the group is also a composer skilled in adding their own background.
Doors are scheduled to open at 19:30, with the first concert taking place from 20:15.
Tickets cost €20 per person at the box office.