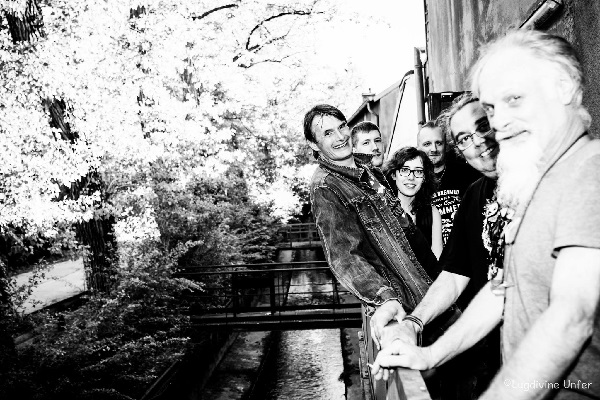 Heavy Petrol blues band will represent Luxembourg on Saturday 6 April 2019 at the European Blues Challenge 2019 in Portugal.
In 2011, five friends decided to play blues covers, ultimately forming the Heavy Petrol band. They have since participated in major Luxembourg festivals such as "Blues Express" and "Blues and Jazz Rally".
When Dan Juchem and Steve Richer decided to join the band, they started composing their own songs with their own lyrics. The group now has six members: Woody Lunari (vocals and harmonica), Dan Kries (bass), Gigi Felten (guitar), Dan Juchem (drums), Steve Richer (guitar) and Elise Nunes (vocals). For the last seven years, Heavy Petrol has earned a reputation in Luxembourg, having played for great artists such as Brother Dedge, Ana Popovic, Junior Mack and many others.
They recorded their blues-rock-inspired album "Petrol Train" in 2017. Their sound has been influenced by artists such as Jimi Hendrix, Johnny Winter and Joe Bonamassa.