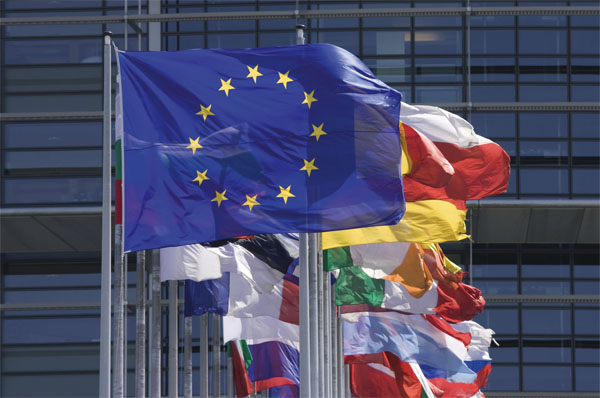 On Wednesday 2 March 2022, the European Union (EU) announced its decision to exclude key Russian banks from the SWIFT system, the world's dominant financial messaging system.
The seven banks concerend are Bank Otkritie, Novikombank, Promsvyazbank, Bank Rossiya, Sovcombank, VNESHECONOMBANK (VEB) and VTB BANK.
The exclusion will stop these banks from conducting their financial transactions worldwide in a fast and efficient manner. This decision has been closely coordinated with the EU's international partners, such as the United States and the United Kingdom.
European Commission President Ursula von der Leyen said: "At the speed of light, the European Union has adopted three waves of heavy sanctions against Russia's financial system, its high-tech industries and its corrupt elite. This is the largest sanctions package in our Union's history. Today's decision to disconnect key Russian banks from the SWIFT network will send yet another very clear signal to Putin and the Kremlin."
It will take effect within ten days. The timeframe will give SWIFT and other operators a brief transition period to implement the measure, thereby mitigating any possible negative impacts for EU businesses and financial markets. Depending on Russia's behaviour, the Commission is prepared to add further Russian banks at short notice.
In addition, the EU has prohibited investing in projects co-financed by the Russian Direct Investment Fund. The provision of Euro-denominated banknotes to Russia has also been prohibited.
Sanctions on Kremlin-backed outlets Russia Today and Sputnik
The Council of the European Union decided to suspend the distribution of State-owned disinformation outlets Russia Today and Sputnik across the EU, as of 2 March 2022.
Russia Today and Sputnik are essential and instrumental in bringing forward and supporting Russia's aggression against Ukraine. This constitutes a significant and direct threat to the EU's public order and security. Both outlets are part of a coordinated information manipulation effort, including disinformation, as documented since 2015 by the European External Action Service's East StratCom Task Force.
In view of the gravity of the situation, and in response to Russia's actions destabilising the situation in Ukraine, it is necessary and consistent with fundamental rights and freedoms to introduce further restrictive measures and to suspend the broadcasting activities of Russia Today and Sputnik in or directed at the EU. The sanctions cover all means for transmission and distribution, such as via cable, satellite, IPTV, platforms, websites and apps. All relevant licences, authorisations and distribution arrangements are suspended. These measures are covering all EU Member States and are directly applicable immediately.
Cooperation with and between the independent media regulators within the European Regulators Group for Audiovisual Media Services (ERGA) is crucial in ensuring swift implementation of the measures by the operators. Some of the regulators have already taken concrete actions restricting Russian assets involved in disinformation, information manipulation and interference in their respective territories under EU audiovisual media rules.
President von der Leyen said: "In this time of war, words matter. We are witnessing massive propaganda and disinformation over this outrageous attack on a free and independent country. We will not let Kremlin apologists pour their toxic lies justifying Putin's war or sow the seeds of division in our Union."
High Representative and Vice-President Josep Borrell said: "Systematic information manipulation and disinformation by the Kremlin is applied as an operational tool in its assault on Ukraine. It is also a significant and direct threat to the Union's public order and security. Today, we are taking an important step against Putin's manipulation operation and turning off the tap for Russian state-controlled media in the EU. We have already earlier put sanctions on leadership of RT, including the editor-in-chief Simonyan, and it is only logical to also target the activities the organisations have been conducting within our Union."