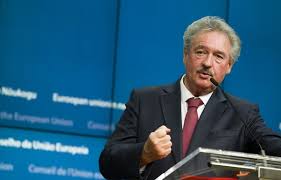 Minister Jean Asselborn;
On Wednesday, Luxembourg's Foreign and European Affairs Minister, Jean Asselborn, condemned the demolition on Monday 22 July 2019 of several Palestinian homes by the Israeli army in Wadi al-Hummus, in the Sour Baher neighbourhood of occupied East Jerusalem.
The Minister recalled that the demolition of Palestinian infrastructure and housing in the occupied West Bank is contrary to international humanitarian law, and in particular to the Fourth Geneva Convention, as well as to the relevant resolutions of the Security Council United Nations.
He stated that these demolitions must stop, just like the Israeli settlement policy. They have for the first time intervened in areas under the jurisdiction of the Palestinian Authority under the Oslo Accords. They represent a dangerous precedent that directly undermines the two-State solution and further distorts the prospect of a just and lasting peace in the Middle East.
He stressed that the two-state solution, negotiated and based on the 1967 borders, is the only way to achieve a just and lasting peace between Israelis and Palestinians.