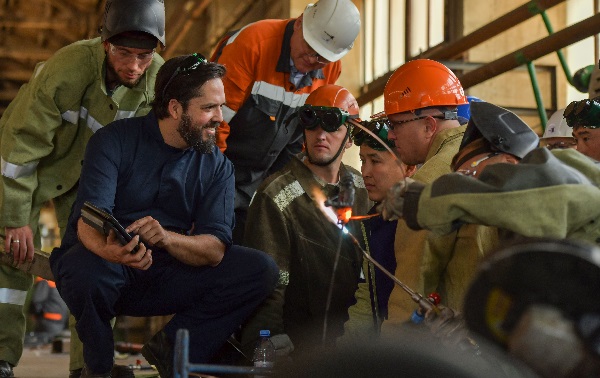 Credit: ERG
Mexican-American artist and sculptor David Madero recently gave his very first welding-in-metallurgy masterclass to employees of the Luxembourg-headquartered Eurasian Resources Group (ERG) in Kazakhstan.
During his visit to Kazakhstan from 28 to 31 May 2019, David Madero took part in the unveiling of an art installation and held a masterclass for ERG employees in Aksu. Invited by ERG, a leading diversified natural resources producer, as part of the company's 25th anniversary of its business in Kazakhstan, David Madero was one of the judges of the sculpture design contest held among ERG employees.
The installation presented by ERG to Aksu, a city of metal workers, will be inaugurated on 1 June 2019.
David Madero uses a variety of techniques and instruments, including plasma cutting and spot welding, and his sculptures have proven immensely popular with many art-lovers. The artist is holding another masterclass for welders at the Pavlodar Machinery Plant from 28 to 31 May.