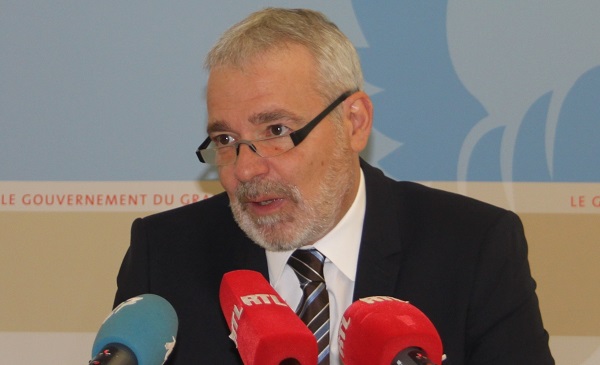 Dan Kersch, Minister of Labour, Employment and Social and Solidarity Economy, presents the ESF; Credit: MTEESS
The European Social Fund (ESF) yesterday launched its annual call for projects for the 2020-2021 period.
The ESF, which is managed by the Ministry of Labour, Employment and Social and Solidarity Economy (MTEESS) in Luxembourg, is the main financial instrument of the European Union investing in human capital. Created in 1957, this fund supports employment and helps people to perfect their training and skills in order to improve their career prospects.
On 7 May 2019, Luxembourg Minister of Labour, Employment and Social and Solidarity Security Dan Kersch presented all the projects co-financed by the ESF as part of the current 2014-2020 programme. This includes 35 projects, half financed by the ESF and half financed from national public sources. Minister Kersch also officially announced the call for new projects, which runs from 7 May to 22 September 2019.
Projects eligible to apply will have to support one of the following specific objectives targeted by the ESF: supporting sustainable professional integration (access to employment for jobseekers and inactive persons; sustainable integration into the youth labour market); strengthen social inclusion; promote the acquisition of new skills. Preference will be given to projects aimed at persons aged at least 45 years given the importance of strengthening the retention of this population in the labour market.
More information is available on the website http://www.fse.lu. The ESF team will also be available to answer questions at its information stand on Europe Day (9 May), taking place in Place d'Armes from 11:00 to 18:00.