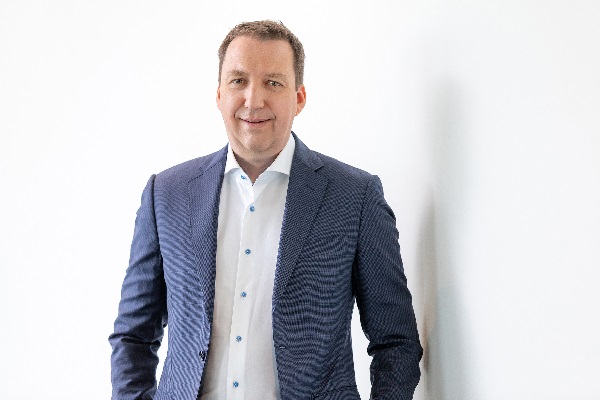 Jacques Faveyrol, CEO of Cardif Lux Vie;
For the year ended 31 December 2018, Cardif Lux Vie posted a turnover of €2.8 billion.
The company also posted €25.3 billion of assets under management and net income before tax of €48.7 million. Despite the context of economic and financial instability, Cardif Lux Vie maintained a brisk pace of organic growth, with its Unit-Linked inflows holding up and a strong rise in net inflows. The company also firmed up its position as a major player in the Luxembourg life insurance market, enjoying a record year in the local market.
Wealth management: net inflows rise to €1.3bn
In 2018, Cardif Lux Vie built on the strength of its international positioning to offer wealth engineering solutions for the residents of seven European countries (France, Italy, Belgium, United Kingdom, Spain, Portugal and Luxembourg) and eleven countries outside the European Economic Area.
The Wealth Management business registered a revenue of €2.6 billion, whilst net inflows increased to €1.3 billion. Similarly, assets under management rose 14.6% to EUR €23.7 billion.
Local market: record year with €185.8 million in inflows
Cardif Lux Vie enjoyed a record year in the local Luxembourg market, with a total gross written premiums of €185.8 million, up 10% compared to 2017.
Its unique savings offering, the Cardif Lux Vie General Fund, and strong demand from resident individual clients for conservative capital protection solutions similarly brought its savings inflows to €157 million in 2018.
Cardif Lux Vie's Life Insurance inflows were stable at €28.6 million, mainly as a result of the country's economic and demographic growth and a strong mortgage lending performance by the BGL BNP Paribas network (Cardif Lux Vie's leading partner). The highly competitive Employee Benefits market had a small adverse impact on the uptrend of recent years in this business.
Finally, Cardif Lux Vie continued its expansion in 2018 by acquiring ABN AMRO Life SA. According to Jacques Faveyrol, CEO of Cardif Lux Vie: "That deal has solidified our position as a major player in Luxembourg, and we are committed to participating actively and responsibly in the consolidation underway in the international life insurance market."