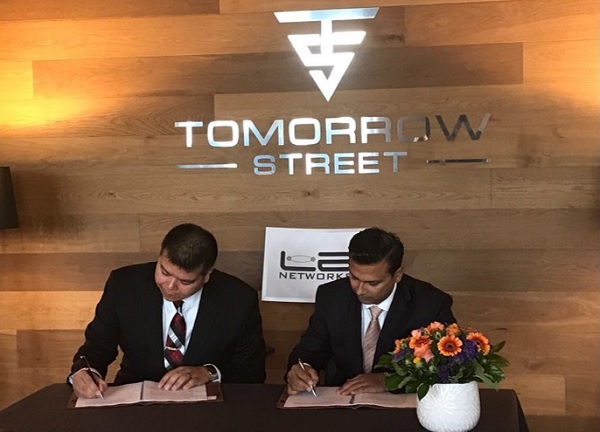 Tomorrow Street, a joint venture between the Vodafone Procurement Company (VPC) and Technoport (Luxembourg's national incubator) for late-stage start-ups, has announced its first partnership - with LB Networks, an American-based startup from Missouri, USA.
LB Networks provides a cutting edge analytics platform called OcularIP, enabling companies across all industries to gain visibility of their entire network and digital infrastructure. Companies can then use this visibility to optimise performance and costs – for example, a bank with an ATM in another country would have full visibility of all circuit switch links to head office, meaning that any performance issue could be pinpointed to the exact link along the communication pathway, giving the bank the opportunity to optimise performance in real time and drive better customer experience and enhance brand value.
The Tomorrow Street team selected LB Networks to join the new innovation centre due to the innovative nature of the platform, a strong management team, and the scalability of the product.
"OcularIP represents a new way for businesses to differentiate themselves through enhanced efficiency and customer satisfaction, and accelerates digitalisation and operational agility and excellence. We are very much looking forward to working with LB Networks to bring their solution to our global partners and their customers," said Warrick Cramer, CEO of Tomorrow Street
"The partnership brings OcularIP's innovative customer experience solution, proven by over one hundred American customers, to the global reach of Tomorrow Street," said Raymond Chiu, CEO LB Networks. "The resulting synergy will enable businesses around the world to deliver differentiated value through superior customer experience."