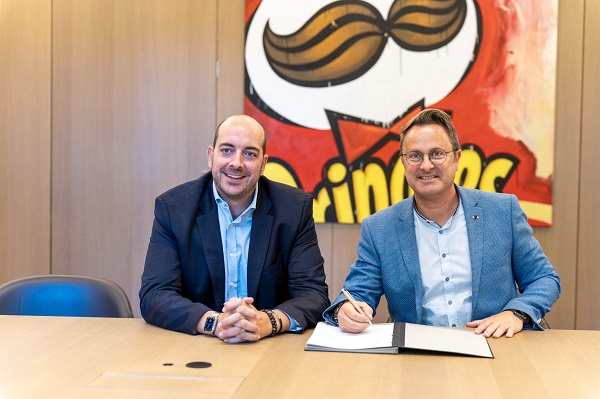 (L-R) Mathieu Michel, Belgium's Secretary of State for Digitalisation; Xavier Bettel, Luxembourg's Prime Minister; Credit: ME
On Thursday 7 September 2023, Belgium's Secretary of State for Digitalisation, Mathieu Michel, paid a working visit to Luxembourg.
On this occasion, he met with Xavier Bettel, Luxembourg's Prime Minister, Minister for Communications and Media and Minister for Digitalisation, at the Hôtel Saint-Maximin (Ministry of State) in Luxembourg-Ville. At the centre of discussions were sovereign clouds, data embassies and EDIC Blockchain, as well as the preparation work for the Belgian Presidency of the Council of the European Union.
More specifically, they discussed the Belgian-Luxembourg partnership between Proximus Group and LuxConnect in the field of sovereign clouds as well as on the concept of data embassies, also called "e-embassies". "The fundamental idea of data embassies is that of the Internet: to distribute in order to become resilient. Luxembourg wants to continue to develop this concept for the benefit of our European partners," noted Prime Minister Bettel.
During the working meeting, Luxembourg signed its declaration of participation in EDIC Blockchain, a new entity based in Belgium and intended to integrate the European Blockchain Services and Infrastructure (EBSI) network. Prime Minister Bettel highlighted that through Luxembourg's participation in EDIC Blockchain, it will be possible to contribute even more to the improvement of digital services for citizens of the European Union and continue its efforts towards achieving the objectives in the framework of the "Digital Decade".
The meeting closed with a visit to the data centre in Bissen, managed by LuxConnect, during which the MeluXina supercomputer was presented.