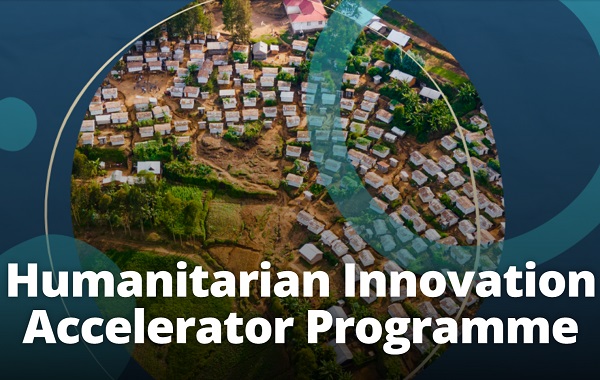 Credit: WFP
Luxembourg's Directorate for Development Cooperation and Humanitarian Affairs and the United Nations' (UN) World Food Programme (WFP), together with the Austrian Development Agency, have launched a call for projects for the Humanitarian Innovation Accelerator (HIA).
From 1 February until 1 March 2023, this call for projects will be open to national and international applicants to promote innovative solutions in support of the global humanitarian sector.
"In the humanitarian field, the challenges are constantly increasing and require new and innovative solutions. Only together and with our combined expertise can we tackle the major challenges of our time," explained Luxembourg's Minister for Development Cooperation and Humanitarian Affairs, Franz Fayot. "This is why I call on all eligible companies to participate in the Humanitarian Innovation Accelerator and submit their innovative projects to us - together we can make a real and lasting difference in the humanitarian sector!"
The HIA was developed by the Directorate for Development Cooperation and Humanitarian Affairs of Luxembourg's Ministry of Foreign and European Affairs in close collaboration with the WFP and the Austrian Development Agency. The accelerator aims to lead the development and scale-up of innovative solutions to strengthen the capacity of humanitarian actors to address the most complex challenges in the most difficult conditions.
The call for projects is aimed at innovative entrepreneurs around the world, who through their products and/or services bring a positive and sustainable impact to the humanitarian sector, particularly in the areas of emergency management, access to services and data management and communication.
With a particular interest in solutions from the fields of artificial intelligence (AI), space, healthtech, supply chain and logistics, and data science, the HIA is looking to support proposals that are scalable in different crisis contexts and geographical areas. At the same time, these solutions should ideally also take into account the "greening" of humanitarian action, environmental and gender aspects as well as the needs of vulnerable communities including LGBTIQ, older people and people with disabilities.
The Directorate for Development Cooperation and Humanitarian Affairs noted that the launch of the HIA responds to the fact that humanitarian needs are growing worldwide. According to the latest figures from the UN, a total of 339 million people in more than 68 countries will require humanitarian aid in 2023 - an increase of 24% compared to the previous year.
The most promising products and services proposed as part of this call will be invited to pitch at a live event in Luxembourg on 29 June 2023. This pitching event, co-organised with Luxembourg's national innovation agency Luxinnovation, will select the winning projects, which will then have access to funding, mentoring and networking with Luxembourg's economic and humanitarian ecosystem.
For further information or to submit a project proposal, visit: https://innovation.wfp.org/humanitarian-innovation-accelerator-programme.