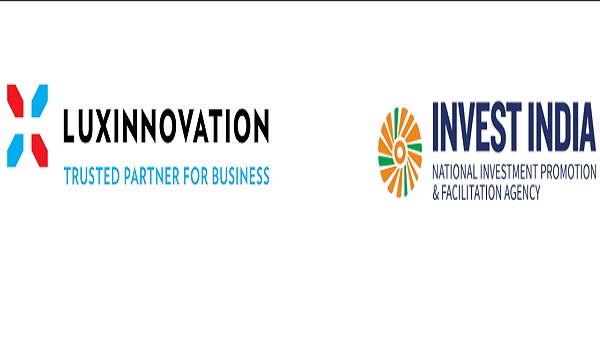 On Wednesday 18 November 2020, Luxembourg's national innovation agency, Luxinnovation, signed a Memorandum of Understanding (MoU) with Invest India, India's national investment promotion and facilitation agency.
This partnership, which was signed in the context of the virtual bilateral summit between Luxembourg's Prime Minister Xavier Bettel and India's Prime Minister Narendra Modi, aims to develop mutual cooperation between the two agencies and to contribute to the creation of favourable conditions for sustainable economic growth in both countries. The aim is to increase inbound investment in India and Luxembourg.
Established in 2009, Invest India is the National Investment Promotion and Facilitation Agency of the Government of India. The objective of the collaboration signed with Luxinnovation is to strengthen and assist bilateral efforts to increase inbound investment activities in both countries, as well as to support and develop cooperation between Indian and Luxembourg companies.
Luxembourg's Ambassador to India, Jean-Claude Kugener, commented: "I am particularly pleased with this new partnership between these two institutions. As our bilateral relations have deepened considerably, among others in the fields of steel, satellites, finance, industrial manufacturing and automotive industry, ICT, fintech and startups, this new partnership will be an excellent opportunity to strengthen certain ties, create new cooperation or launch new initiatives".
"For a country like Luxembourg, India represents a tremendous economic potential favoured by the excellent diplomatic relations that our two countries have had for a long time", added Sasha Baillie, CEO of Luxinnovation. "With this partnership, we will more naturally promote and facilitate inward foreign direct investment, coming from or proposed by Indian and Luxembourg investors".
Deeplak Bagla, CEO and Managing Director of Invest India, also commented: "This MoU will be a force multiplier in fast-tracking cooperation and collaboration in technology, enterprise and innovation between India and Luxembourg. It builds on the deep and resilient ties that already exist between our countries and will propel our exchange and interaction to new heights of economic growth".
According to this MoU, Luxinnovation and Invest India will endeavour to share, to the best of their ability, their knowledge and economic information in order to facilitate inbound foreign direct investment (FDI) coming from or proposed by Indian and Luxembourgish investors respectively. Both partners will also exchange all information on the best possible conditions (including legal and regulatory) for investment activities and mutual participation in investment and innovation projects, targeting the most promising national economic sectors.