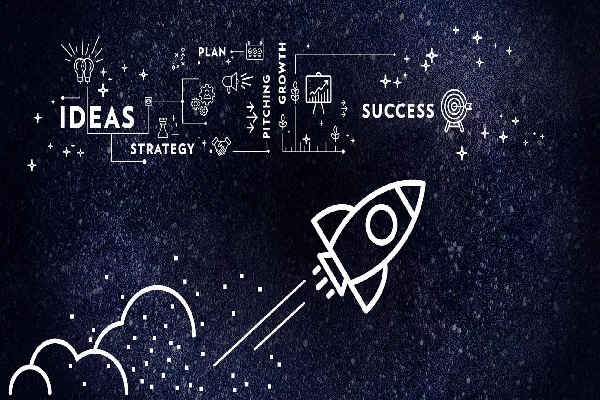 Fit 4 Start; Credit: Luxinnovation
Monday marked the launch of the autumn 2019 edition of the accelerator programme Fit 4 Start, which was initiated by Luxembourg's Ministry of the Economy and managed by Luxinnovation; companies interested in participating can apply online until 16 August 2019.
Launched in 2015, Fit 4 Start has become Luxembourg's flagship programme for start-up support with an international dimension. This autumn, Fit 4 Start #9 will offer entrepreneurs and creators of innovative start-ups intense coaching, attractive pre-seed funding and access to key networks. Just as the previous edition, this session will welcome ten ICT start-ups and five start-ups specialising in health technologies, but will also extend its scope with an additional five places for start-ups active in the space sector.
Concretely, Fit 4 Start #9 offers:
• 16 weeks of expert coaching and weekly follow-ups by Lean Start-Up;
• free access to co-working spaces in a business incubator
• the possibility of benefiting from the services of other actors supporting start-ups in Luxembourg;
• a grant of €50,000.
The Ministry of Economy will offer an additional €100,000 to start-ups that have both successfully graduated from Fit 4 Start and managed to raise at least €50,000 of private equity following the end of the programme.
In the case of the Space programme, the selected start-ups will also benefit from Premium access to the Luxembourg Space Agency (LSA) data centre, which contains data from the Sentinel 1 and Sentinel 2 Earth observation satellites of the European Copernicus system. They will also be eligible for an access request to the "Data Lake" of Spire Luxembourg.
For this new edition, a total of 20 companies will be selected during the Fit 4 Start Selection & Graduation Day on 3 October 2019. The closing event, organised at the end of the programme, will also allow companies to present their project to partners and potential investors.
Interested start-ups in the ICT, HealthTech and Space sectors (or wishing to develop activities in these sectors) are invited to submit their applications for Fit 4 Start #9 by noon on 16 August 2019 at www.fit4start.lu. The pre-selection will be announced on 2 September 2019.