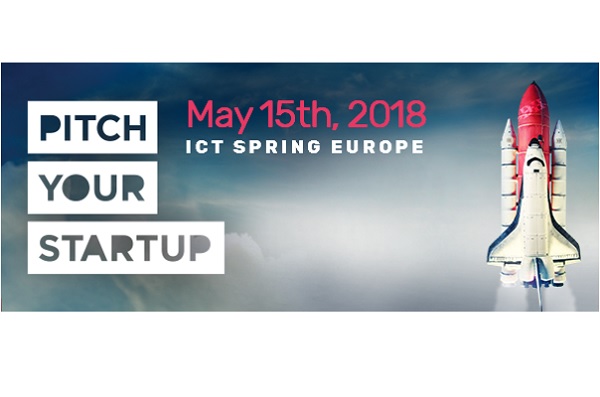 Innovative tech startups from all over the world have been invited to participate in the contest "Pitch Your Startup", an initiative launched originally by Docler Holding in 2014, with the collaboration of Luxinnovation; for this 4th edition, the competition includes major Luxembourg players including Banque Internationale à Luxembourg (BIL), EY, the European American Enterprise Council (EAEC), LHoFT, Luxembourg City Incubator (LCI), Nyuko and Silversquare.
Out of a total of 180 applications from 35 different countries, the jury selected 17 ICT startups. All of them have developed unique businesses that combine technology and new business models. They will compete on 15 May from 16:30 at ICT Spring Europe.
This year, the prizes are equivalent to a total amount of €100,000; of which €50,000 are offered by Docler Holding. BIL will offer €20,000 for the "BIL Innovation Award". The Best Pitch will be awarded €10,000. The EAEC will sponsor the "Uncle Sam Prize", giving, among other benefits, a direct qualification to the interviews round for the Skydeck competition in California. Nyuko will offer a three-month acceleration programme in Luxembourg. LCI will provide two desks in the coworking open space of the incubator. LHoFT will offer three months of Hotdesk in its office and a year membership including "Strategic Benefits". Luxinnovation will give an "Innovation Service Package". Last but not least, Silversquare will provide three desks in their open space for six months.
Marton Fülöp, COO of Docler Holding, stated "This year, we've received a record number of applications from a diverse range of international startups. Pitch Your Startup has become a reference for innovative companies as they can meet hundreds of potential investors. The overarching aim is to contribute to promote Luxembourg as a startup nation."
Each startup will get 3 minutes and 33 seconds to present business concepts to the jury and the audience, followed by 2 minutes of Q&A.
The jury is composed of experts from the Luxembourg tech ecosystem: Claudine Bettendroffer (Silversquare), Xavier Buck (EuroDNS), Gael Denis (EY), Marton Fülöp (Docler Holding), Martin Guérin (Nyuko), Jean-Michel Ludwig (Luxinnovation), Pierre-Olivier Rotheval (BIL), Elodie Trojanowski (EAEC) and Nasir Zubairi (LHoFT).
Aiva Technologies, an Artificial Intelligence capable of composing emotional soundtracks for films, video games, TV shows and commercials, swept top prize at the 2017 edition.
The winner will be announced at the gala dinner of ICT Spring Europe 2018.
The 17 Startups:
- Croatia: VR Pole (Virtual Reality)
- Ecuador: Inkspired (New Media Publishing, AI)
- Finland: AdLaunch (Video, AI)
- France: Digifood (Foodtech); Aveine (Winetech); Neuroprofiler (Fintech); GemmeTiz (Video, Media); Byblos (CultureTech)
- Israel: InnoSphere (Medical Devices)
- Japan: Empath Inc. (AI)
- Luxembourg: Edoo Education (Edtech); Mu Design (IoT); Sniffy (Communication, IT, Big Data); Hopes Luxembourg (Greentech); Teliportme (Computer Vision and AI)
- Switzerland: Eyeware (Robotics); Bubo Technologies (Music, eBooks)​