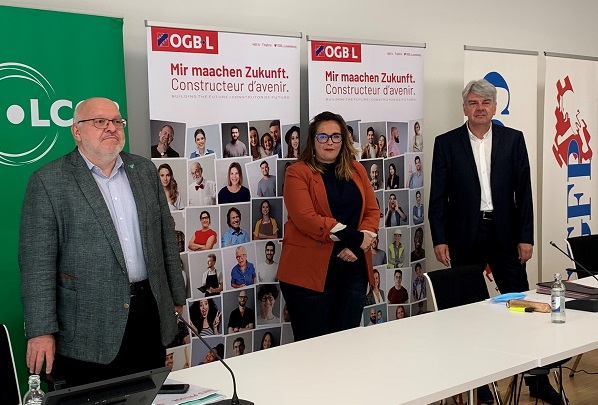 Credit: LCGB / OGBL / CGFP
Three Luxembourg trade unions have requested an emergency meeting with Prime Minister Xavier Bettel in relation to the upcoming introduction of the CovidCheck system at the workplace.
The CGFP, the LCGB and the OGBL voiced their concerns in an open letter addressed to the Prime Minister on Thursday. The unions expressed their "deep disagreement" with the recent announcement that employers would be able to implement the CovidCheck system in their companies from 18 October 2021 (entry into force of the new COVID-19 law). They argued that the proposal lacked clarification in terms of how this would be put into practice at the workplace.
The three unions shared the opinion that CovidCheck measures at work would result in "an irreparable divide between vaccinated and non-vaccinated people which risks greatly disrupting social peace within companies". They also deemed such measures "incompatible with respect for the fundamental rights and freedoms of citizens".
The CGFP, the LCGB and the OGBL were sceptiful that the introduction of the system at work would have the government's desired effect of increasing vaccination uptake. Instead, they criticised the government for "abandon[ing] its public health responsibilities by returning the hot potato to the social partners".