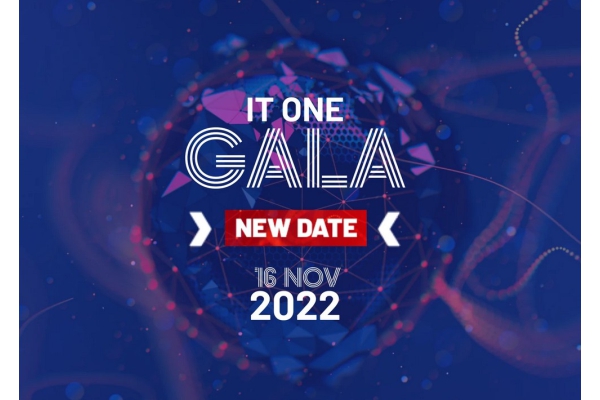 A new edition of the traditional IT One Gala, initially scheduled for Tuesday 8 November 2022, will take place at Luxexpo The Box in Luxembourg-Kirchberg on Wednesday 16 November 2022.
IT One Gala annually gathers Luxembourg's IT community for a networking cocktail, conference, Gala Dinner and an after-party.
For its sixteenth edition, the event will host a conference where IT professionals will be reunited for the biggest networking event of the IT industry in the Grand Duchy. In the evening, the Luxembourg ICT Awards ceremony will take place, during which attendees will be able to discover the personalities and companies rewarded for its 2022 edition.
Since 2007, the Luxembourg ICT Awards aim to promote and spread best practices, foster emulation between the country's professionals and offer recognition to the best solutions provided on the market. Key skills required to be a candidate for the awards include: professionalism, a sense of innovation, ethics, as well as local involvement.
This year, nine categories will be awarded, among them the CIO of the Year award, which acknowledges an outstanding ICT leader that, thanks to his / her vision, strategic skills and management / leadership qualities, contributed to the performance of his / her company while meeting the stakeholders' needs.
Applications are also open for the following awards:
- Inspirational ICT Personality of the Year
- ICT Business Partner of the Year
- Young ICT Revelation Company of the Year
- Telecom Innovation of the Year
- Most innovative ICT Training Programme
- Best Use of AI & Data
- Digital Transformation Project of the Year
- ICT Outsourcing Services Provider of the Year
Further information about the programme and application process is available on the website: https://www.gala.itone.lu/