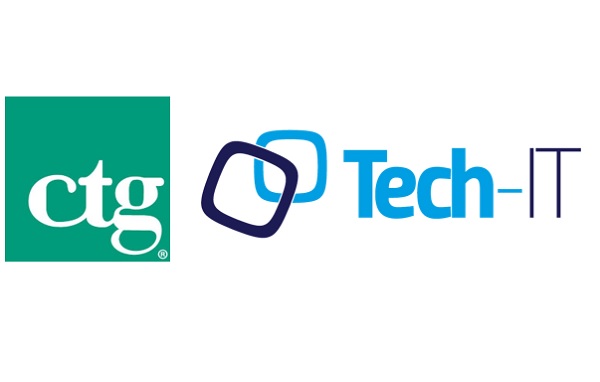 CTG, Inc., a leading provider of information technology (IT) solutions and services in North America and Western Europe, today announced a definitive agreement to acquire Luxembourg-based Tech-IT PSF S.A., a leading consulting and IT solutions company, through its subsidiary CTG Luxembourg PSF S.A.
For CTG, the transaction will add an estimated $20 million (€18 million) in annual revenue.
"The addition of Tech-IT's strategic solutions and infrastructure services will further strengthen our established market position in Luxembourg by broadening our portfolio to offer complete end-to-end IT solutions," said current CTG President and Chief Executive Officer Bud Crumlish. "With minimal client overlap, this proposed transaction provides significant cross-selling opportunities, while deepening our penetration in key end-market verticals and enabling us to pursue broader and more substantial IT solutions projects. Tech-IT further complements the portfolio growth and business momentum we've achieved in our European operations as we continue to make focused investments in the highest-performing areas of our business, including the successful acquisition and integration of Soft Company in France earlier this year. We are confident that Tech-IT's team and expertise will make a meaningful contribution to CTG's ongoing success," Crumlish continued.
Tech-IT is a highly regarded provider of software and hardware services, including consulting, infrastructure and software design and development, infrastructure integration, project management and training.
Following the closing of the proposed acquisition, Tech-IT will operate as a subsidiary of CTG Luxembourg.
"CTG has strong client relationships in Luxembourg that will benefit from Tech-IT's comprehensive portfolio of software, hardware, and integration services," said Filip Gydé, current Executive Vice President and President of CTG Europe. In December 2018, Gydé was elected by CTG's Board of Directors as President and Chief Executive Officer of CTG, effective 1 March 2019. "Additionally, this proposed acquisition aligns with our strategic plan to further capitalize on the growth of our European operations and expand our portfolio of offerings to meet the market's evolving IT needs. We look forward to the addition of Tech-IT's team of consultants as we continue to deliver high-value solutions across our well-established client base," Gydé continued.
CTG Europe has a well-recognised presence in Belgium, Luxembourg, France and the United Kingdom, with clients spanning numerous Fortune Global 500 companies and European Union institutions, which collectively represent approximately 35% of CTG's expected 2018 total revenue. The Company's existing offerings in Europe include application solutions (including development, data analytics, and management), IT services management, testing, training and regulatory compliance. More specifically, CTG is a current market leader in testing and validation services in Belgium and a market leader in the provision of IT services in Luxembourg and France. CTG currently employs and engages non-employee billable consultants totalling approximately 1,100 people in Europe and has a company-wide headcount in excess of 4,100.
The proposed all-cash transaction is valued at about $10.3 million, not including potential future earn outs, for Tech-IT's estimated $20 million in annual revenue and approximately $1.5 million of cash and cash equivalents. CTG expects to fund the $10.3 million purchase price of the acquisition through a combination of cash on hand, and a drawdown of capital from the Company's revolving credit facility. The boards of directors of both companies unanimously approved the transaction, which is subject to certain customary closing conditions, including regulatory approval from the Luxembourg regulatory entity (Commission de Surveillance du Secteur Financier) and is anticipated to close in January 2019.
About Tech-IT
Founded in 2007, Tech-IT employs approximately 50 people in Luxembourg, including 40 consultants. It provides software and hardware, integration services, consulting software conception and development, project management, training and infrastructure integration. Tech-IT is PSF certified and regulated by the Commission de Surveillance du Secteur Financier.