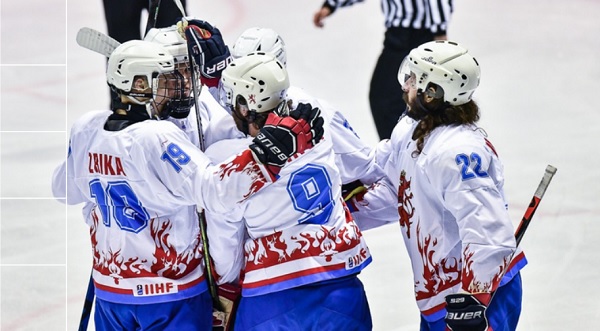 Luxembourg will participate in the 2023 IHF Ice Hockey World championship being played from 17-23 April in Cape Town, South Africa.
Luxembourg's national ice hockey team will compete in Division III, Group A, where it will be up against South Africa (ranked #51), Thailand (#46), Turkmenistan (#48) and Chinese Taipei (#39). All games will be played at the Ice Station in Acacia Park.
Luxembourg has named a 21-strong playing squad and a staff of seven, led by Coach Christer Eriksson.
Having been cancelled in both 2020 and 2021 due to the pandemic, the World Championships returned in 2022 with Luxembourg finishing 5th in Division IIIA.
The Luxembourg Ice Hockey Federation was founded in 1912. The number of players and teams has been steadily growing over the past decade and its two main clubs are Tornado Luxembourg and Beaufort Knights.
In recent years, the Luxembourg Ice Hockey Federation has been making waves on the international stage, with its success at the 2017 IIHF Ice Hockey World Championships Division III in Sofia, Bulgaria. The men's national team is currently ranked 44th out of 56 teams in the IIHF rankings.
The President of Luxembourg's Ice Hockey Federation, Alain Schneider, stated: "We are in the middle of a generational transition in Luxembourg hockey, I am aware that it is a challenge for the whole team, players and staff, to aspire to regain the glorious results of our Red Lions in a short term. I am convinced that with this new generation of talented and motivated players, we will be able to achieve even better results in the future if we all continue to work together, both at the federation level and in the different clubs, with the same vision in mind. With the number of players, spectators and sponsors increasing considerably and continuously every year, we are on the right track and we have not yet reached our limits. All that remains is for me to wish the team every success in South Africa."