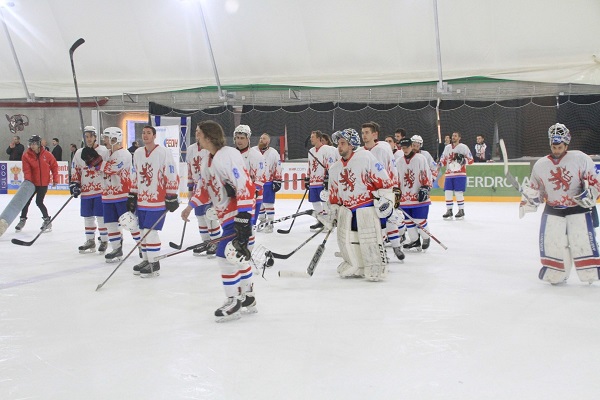 On Saturday 15 April 2018, Luxembourg and Irsael were up against each other on the ice in the opening game of Division IIb of the Ice Hockey championships.
Israel got the better of Luxembourg in the opening game, winning in a convincing 8-1 scoreline.
The skill level of Division IIb has been tested and Luxembourg has now testify that it is much higher than in Division III from where Luxembourg gained promotion last season. Team Israel dominated throughout the whole game with stronger skating and better puck control. Team Luxembourg tried to win the zone with a simple puck dumping game but it was not enough, especially when Israel's power play was so efficient - they scored 5 of theirs goals with a man advantage.
In the first period, Israel scored 4 goals and made the Lions' work even harder. At the end of the period, Mirko Mosr had a breakaway but he could not score despite a good shot to the low backhand. That gave some boost to Mirko and the whole team. A few minutes later, Mosr was the playmaker of a power play and he was looking for players in front of the net. He passed the puck and, in the end, the puck found its way into the net without anyone touching it.
In the second and third period, Israel kept controlling and scored two goals in both periods. Team Luxembourg tried to make its own chances and, in the end, they managed 14 shots on goal, including Francois Schons' breakaway. When, at the same time Israel shot 45 times, there was no doubt who was the better team.
The Luxembourg Lions' tournament does not get any easier, as next up they will meet the tournament hosts, Spain, at 20:00 and, on Tuesday, New Zealand who beat Mexico 5-1 earlier today. Both of these teams are favourites in the Division IIb tournament. Luxembourg's main opponents will be Mexico and North Korea who they will meet in the last two games.
So Luxembourg has two games in which to prepare their game plan and keep a positive spirit so that they are ready to challenge their last two opponents against whom they feel they have the best chance of getting a result. ​