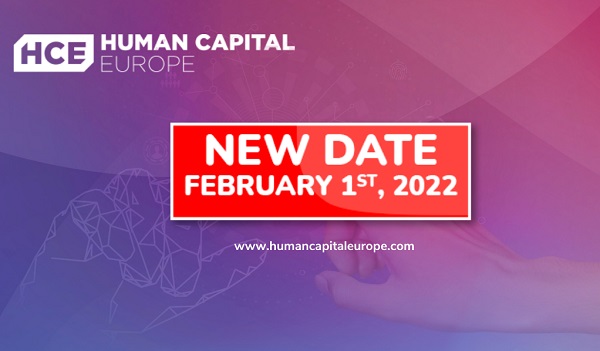 The HR One team has announced its decision to postpone the 2021 edition of Human Capital Europe until February 2022.
Human Capital Europe, the HR One flagship event dedicated to the Human Resources (HR) sector, and its side events, initially scheduled to take place in person at the European Convention Center Luxembourg (ECCL) on 16 November 2021, has been pushed back until 1 February 2022.
According to HR One, this decision takes into account feedback from the HR professionals and aims to offer participants, partners and sponsors a seamless return to 100% physical events.
"We warmly thank the speakers, sponsors and companies for their support, recommendations and contributions to the programme of this new edition. We therefore invite HR professionals to save the new date of 1 February 2022 and look forward to bringing the sector together on this occasion", commented Charlotte Boutelier and Margaux Vetzel, Managing Directors of Farvest (the event organisers). "Offering this meeting at the beginning of 2022 will allow us to have a look back on a challenging year that has definitely put HR teams to the test, addressing at the same time crisis management, hybrid work, flex office, onboarding, the use of efficient and adapted digital tools, but also preparing tomorrow's workforce. We thank you for your patience and look forward to seeing you at this 18th conference as well as at the Luxembourg HR Awards Gala dinner to share a unique moment with the HR community".