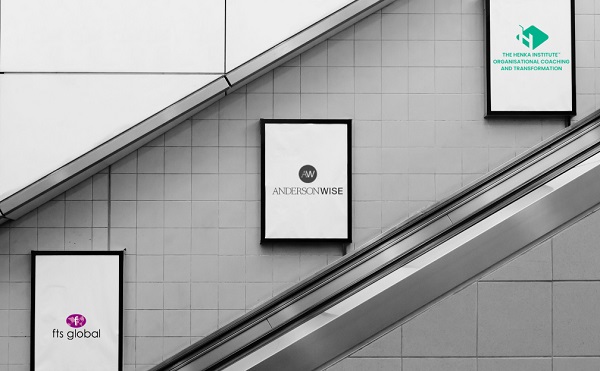 Credit: Anderson Wise
Luxembourg-based entities Anderson Wise, the Henka Institute and fts global announced today that they have entered into a partnership.
This partnership will see Anderson Wise, the Henka Institute and fts global continue to operate as individual entities, although they will now cross-promote each other's services.
Darren Robinson, Managing Partner at Anderson Wise, commented: "This partnership underscores our commitment to supporting our candidates' career journey and helping our clients create a performant yet sustainable organisation. At Anderson Wise, we care deeply that people feel well in their environments and integrate well with their new employers enabling them to grow and perform". He continued: "I have personally known those involved with The Henka Institute and fts global for many years and I'm delighted to be working closely with them and together bringing our clients leading-edge services to support the life-cycle of their workforce".
Rachel Treece, CEO of the Henka Institute, added: "As a former Executive Recruitment Specialist I recognise that recruitment can be quite transactional in nature. That's why I was thrilled when Darren Robinson of Anderson Wise contacted us to suggest forming a partnership. A truly complementary partnership. Darren and his team are passionate and convinced, just like us at the Henka Institute and fts global that creating the right corporate culture is critical and ensures a more attractive environment for sustainable performance".
Ms Treece concluded: "The complementary aspects of Leader as Coach, Coaching and Talent Attraction are several and we believe that by having this synergy at work, you will not only be able to attract but more importantly MAINTAIN the talent needed for your organisation's future".
About the partners
Anderson Wise is a leading local independent recruitment and executive search firm in Luxembourg. Its nine partners have combined recruitment experience of over 125 years.
The Henka Institute™, which takes its name from the Japanese word "Henka", meaning change and transformation, has a unique approach to leaders emphasising "Leaders as Coach". Its core programmes are accredited by the International Coach Federation (ICF).
fts global's mission is to redefine leadership in the global financial services sector by co-creating high-impact learning interventions that lead to sustainable transformation. Headquartered in Luxembourg, fts global delivers services in more than 40 cities worldwide and its network of trainers and consultants around the world exceeds 500.