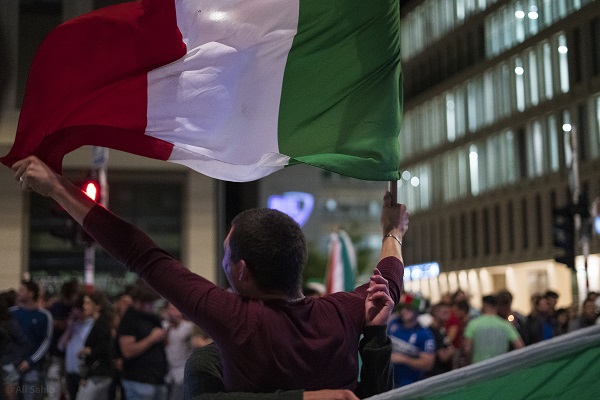 Italy football fans celebrate in Hamilius (Luxembourg-Ville); Credit: Ali Sahib
Luxembourg's Italian community and other Italy football fans rejoiced on Sunday evening as gli Azzurri (the Blues) brought home the UEFA Euro 2020 title.
A number of venues, both indoor and outdoor, across the Grand Duchy had installed large screens to show the Italy v England final.
Whilst England left-back Luke Shaw scored the fastest goal in Euro final history (he scored in the first two minutes), Italy bounced back in the second half, with Leonardo Bonucci scoring the equaliser in the 67th minute. The two teams played an extra 30 minutes after a 1-1 tie. However, it was Italy who emerged victorious after an intense penalty shootout (3-2).
The gallery above shows the reaction of some Italy supporters in Luxembourg City.