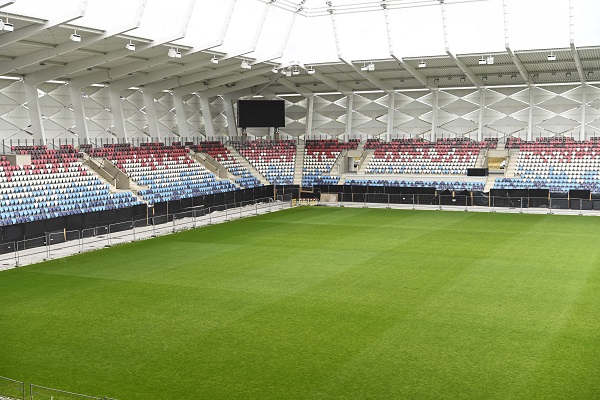 Credit: VDL Photothèque / Charles Soubry
The Ville de Luxembourg has confirmed that, due to the current state of progress of works on the new football and rugby stadium, "Stade de Luxembourg", the first official match will not be able to take place on 30 March 2021 as initially planned.
Following a visit by UEFA representatives to the Stade de Luxembourg on 11 and 12 February 2021, it turned out that the state of progress would not allow a compulsory test match to be carried out in "real" conditions. Consequently, the organisation of a first official match can no longer take place at the end of next month.
The main shortcomings that need to be remedied rest on the computer network which is essential for the proper functioning of the infrastructure, namely the video surveillance system, computerised access control, the wireless internet network for the press, TV transmission and fire detection.
Since the first tests of the computer network did not bring satisfaction to all the actors involved, new tests are necessary before being able to proceed with the final installation of the equipment and the operator's training in order to to be able to guarantee the safety of visitors.
Despite the efforts of all the teams involved, many interventions have had to be postponed since the onset of the health crisis, which has delayed the progress of the works.
A new assessment of the situation will be made around Easter 2021.