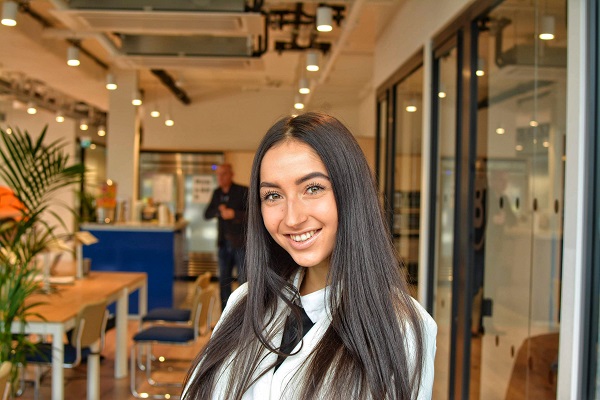 Denisa Šustalová, Managing Director of Swiftr in Luxembourg; Credit: Swiftr
Swedish fitness application Swiftr will be launching in Luxembourg this month.
Swiftr is a new Scandinavian training concept with over 40 types of training. The application offers entry to every gym and fitness studio connected to the Swiftr network, through one single membership. About 40 gyms and fitness studios across Luxembourg have already joined the network, and new studios are added every week.
To better match customers' needs, the new fitness application offers a wide range of training and its members can freely choose what, where and when they want to train. Members gets access to drop-in workouts and the possibility to book workouts at different gyms, facilities and training studios in Luxembourg. Swiftr selects all studios on the basis of offering both broad variety and high quality.
Swiftr was founded by Swedish entrepreneurs Johanna Sjögren and Fanny Sjöström and is run by a local Luxembourgish team led by managing director Denisa Šustalová. It has become one of Sweden's largest fitness applications with more than three years of proven success. Ms Sjögren commented: "Thanks to the growing success in Sweden, and our incredible team, we are now ready to cross the border and expand to other countries, Luxembourg is our first international market. The gyms that are a part of the Swiftr network are thoroughly selected and meet our quality requirements such as pleasant facilities and trained staff".
Denisa Šustalová added: "Our ambition is that we will grow with at least 80 more gyms during the first year and offer a fantastic training range throughout Luxembourg. Let's be flexible and say goodbye to limitation!" On her own goals as managing director, she continued: "My Ambition is to increase the number of people training and to connect customers with a variety of different types of studios and training forms. Let people have fun together while training. [It] would be nice to see more people training and we can provide them flexibility of choice. [The] best way to predict the future is to create it".
For more information, visit https://swiftr.lu/.