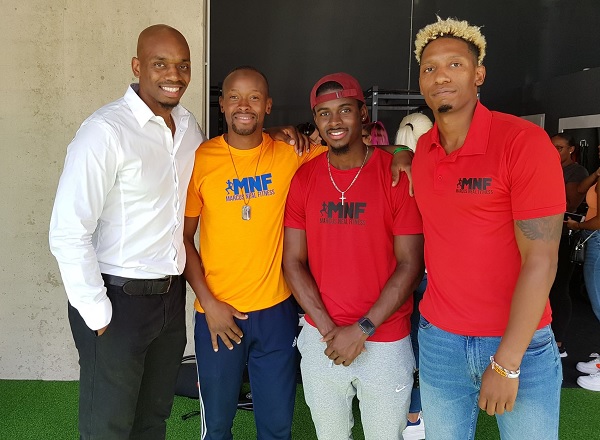 MNF team: Marcus Neal; William Barber; Iance Legister; Sékou Cherif; Credit: Jazmin Campbell
Marcus Neal Fitness (MNF) officially opened their new private gym in Walferdange on Saturday.
Run by Marcus Neal, an experienced personal trainer and professional basketball player from the USA, MNF has been offering personal and home training services in Luxembourg for the past few years. In addition to his professional sports background, Marcus Neal has a bachelor's degree in movement science.
When discussing the origins of his service, Marcus Neal explained how his wife encouraged him to turn his passion to help people reach their fitness goals into a business, particularly after he helped one client lose 37 kilograms of weight.
Marcus Neal has since been joined in his new gym by fellow basketball players William Barber (Canada) and Iance Legister (US) and Sékou Cherif (Ivory Coast), who has over five years of professional experience in the fitness industry. The four coaches were present at the facility's opening, where they presented some of their workouts with the help of current MNF clients.
Located on 5 Rue des Romains, L-7264 Walferdange, the compact facility builds on the MNF's personal and home training, group training and basketball skill development services. Further information is available on the MNF website: https://marcusnealfitness.com/.