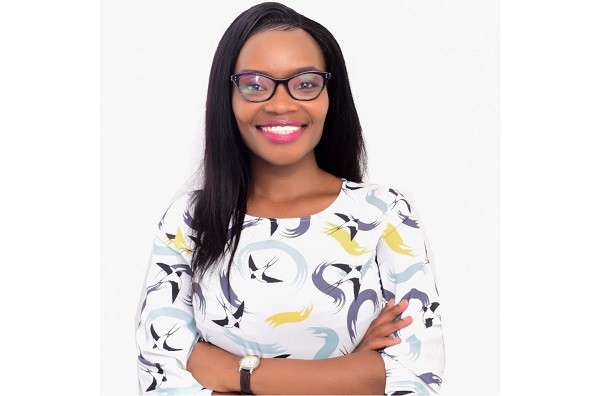 Hilda Moraa, founder and CEO of Pezesha; Credit: LHoFT
Chronicle.lu had the opportunity to speak with Hilda Moraa, founder and CEO of Kenyan fintech Pezesha and an alumna of the CATAPULT: Inclusion Africa programme, ahead of the pitching session and the announcement of the latest edition's winners at the Luxembourg House of Financial Technology (LHoFT) on Friday evening.
Fifteen fintech startups from Africa were selected to participate in the fifth edition of the CATAPULT: Inclusion Africa acceleration bootcamp in Luxembourg, which runs from 24 to 28 October 2022. The winner will be announced this evening.
Developed by the LHoFT Foundation, the programme (first launched in 2018) targets companies focused on financial inclusion in Africa, aiming to create ties with Luxembourg's microfinance industry while highlighting their initiatives in alignment with the sustainability goals of Luxembourg's financial centre.
Hilda Moraa, an award-winning innovator and author with more than ten years of experience in the world of fintech and innovation, among others, won the Best Catapulter Award in March 2020 with her Kenya-based small and medium-sized enterprise (SME) financing platform, Pezesha.
Founded in 2017 by Hilda, Pezesha (which means "financial enabler" in Swahili) is a digital financial infrastructure enabling SMEs across Africa with working capital. Recently, the fintech closed a $11 million pre-Series A equity-debt round.
Speaking to Chronicle.lu about the development of Pezesha and the value gained by participating in CATAPULT: Inclusion Africa two years ago, Hilda Moraa noted that since winning the award, the fintech has managed to build relationships leading to connections with global players and networks.
"CATAPULT was one of the programmes that really brought together fintechs who are solving these hard problems […] in one room. I think that was really inspiring and at the same time, a very good platform to learn from others", elaborated Hilda, adding that problems such as those related to financial inclusion are "bigger than just one person or entity trying to solve them". She also described CATAPULT: Inclusion Africa as a platform that facilitated local and regional but also global collaboration.
Regarding the challenges Pezesha has faced over the past few years and how it has addressed them, Hilda recalled that the CATAPULT edition which she won had concluded just before the COVID-19 pandemic. "Our challenges were inflated by COVID", she explained, adding that one of the main challenges was "raising the right capital". She emphasised the importance of keeping loans at Pezesha affordable for SMEs who often do not have access to traditional loans from banks. She also stressed the need to find the right partners and investors who are aligned with Pezesha's mission and its objectives and who help create positive impact by enabling SMEs, particularly those led by women. "That's where our success stems from", noted Hilda. Another challenge was "making sure that the businesses [Pezesha] supports continue to stay alive and thrive", not least during a period when Pezesha itself was experiencing cashflow and liquidity issues. Nevertheless, the fintech has worked (and continues to work) hard to be able to support these SMEs with its services as well as tools to help them grow. To overcome these challenges, Pezesha has been working together with "the right partners", i.e. those who understand the value of "solving this together in a way that is going to be scalable to other countries".
As for the recent equity-debt funding round, the objective is to "grow and impact many more SMES", explained Hilda. She noted that the foundation and infrastructure has already been built and Pezesha relies on a strong team to execute its strategy, which is under constant review. "With that approach, we are set to win", she said. "Capital only catapults our success and ability to reach more businesses".
Finally, Hilda's advice for current and future participants of CATAPULT: Inclusion Africa was to "really take advantage of this platform by ensuring they participate fully in terms of grabbing the opportunities that present themselves". She recalled that there are equal opportunities for all participants in the programme, not just the winner and encouraged them all to seize these opportunities in an intentional way. "Scale and growth starts here [with CATAPULT]", she concluded.