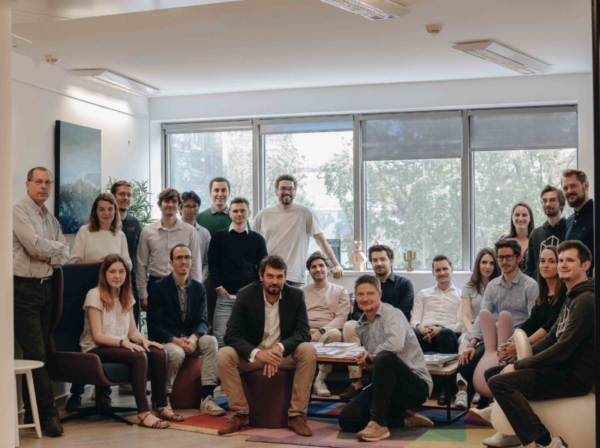 Credit: (c) Silicon Luxembourg
Luxembourg based Next Gate Tech, a fintech founded in 2019, announced the completion of a new €5 million fundraising round led by fintech investor NewAlpha Asset Management.
The success of its smart automation solution has also caught the eyes of Volta Ventures and Seed X, the renewed confidence of Expon Capital, Middlegame Venture and Seeder Fund and guaranteed the continued support of all its existing stakeholders.
"We are happy to count on some of the most well-known venture capital investors in the European fintech industry. This cohort of SaaS B2B specialised institutional investors will help us to accelerate our growth to reach our goal of becoming a European leader in data management and data analytics for fund industry operations," commented Davide Martucci, CEO at Next Gate Tech.
Using the latest cloud technology to transform their clients' fragmented and unharmonised data has proven an effective solution for a wide range of asset management tasks, including NAV Oversight, Risk Oversight, and ESG Oversight.
"We have been impressed by Next Gate Tech's cutting edge data management and analytics software. Data management and oversight are significant pain points in the fund industry, especially as regulation becomes more demanding around risk management, reporting and NAV oversight" added Aurélie Nicolas, Investment Director, NewAlpha Asset Management.
Next to its asset management work, the fintech has also recently started to provide services to fund administrators and depositary banks, such as BNP Paribas Securities Services.
The funds raised will go towards continued investments in its existing platform as well as research and development into more advanced predictive analytics. Furthermore, the investments will supplement the recruitment of new profiles in Luxembourg and support the opening of the fintech's new London office.
First published on siliconluxembourg.lu.