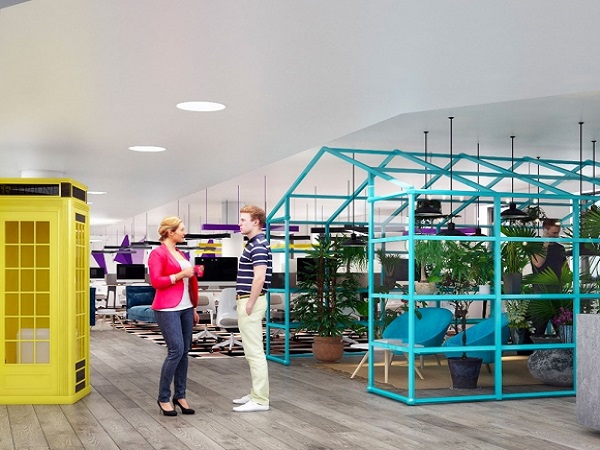 Credit: LHoFT
The Luxembourg House of Financial Technology (LHoFT) has announced the addition of eight new FinTech members.
With 62 hosted Fintechs and 137 members, the LHoFT ecosystem has continued to grow in recent months. Its newest members include BigID, Elinvar, Fair Invest Trading, FundProcess, iComply, Primeiro Pay and Tioga Capital Partners, as well as the new fixed-desk, Haslle.
LHoFT has described its eight new members as follows:
- BigID is transforming enterprise protection and privacy of personal data. Organisations are facing record breaches of personal information and proliferating global privacy regulations with fines reaching 4% of annual revenue. By bringing data science to data privacy, BigID aims to give enterprises the software to safeguard and steward the most important asset organisations manage: their customer data;
- Elinvar enables asset and wealth managers to digitalise their business models by providing a required platform as a service. This includes applications for core processes like client relationship management, online onboarding, onsite advisory support, portfolio management, reporting, invoicing, online client access and communication as well as third party connections, for example to custodian banks, market data or KYC providers;
- Fair Invest Trading approaches finance as a mean to make the world a better place. The firm has developed a high-performance trading solution offered to the investment banking sector. They are committed to distributing 30% of the companies' income to charity foundations for children health protection and to environmental NGOs;
- FundProcess designs and develops cutting-edge technology solutions for financial professionals wanting to automate their operational processes. The startup manages data, batch processing and maintenance, leaving their customers to focus on interpreting dashboards and reporting. They build proprietary, modular platforms with components that have adjustable parameters which significantly shortens the implementation time and custom developments;
- iComply is the leading global compliance platform for digital finance. They provide their clients with turnkey compliance automation by simplifying multi-jurisdictional requirements for non-face-to-face transactions to liberate capital, ideas and opportunities;
- PrimeiroPay is a unique payment service provider in Latin America. The firm provides their merchants a simple and efficient way to process cross-border payments in the region without the need of a local entity. Using PrimeiroPay, their customers can purchase physical and digital goods online without any tax or foreign exchange burden as they process all cards locally;
- Tioga Capital Partners, headquartered in Europe and with a strong presence in the Silicon Valley, provides a diversified exposure to the asset class through a long-term strategy including both crypto assets and equity positions. With compliance and security at the highest standard, the firm provides an institutional-grade investment vehicle out of Luxembourg supported by a best-in-class fund ecosystem;
- Haslle automates B2B spending and collect payment data generating tokens that can be exchanged for better deals and services. The startup enables employees and teams to buy things for work with their own corporate virtual and physical cards easily. Using Haslle companies can set individual spending limits for each employee and give spending budgets to corporate teams.
For further information on LHoFT members, visit https://www.lhoft.com/en/our-startups.