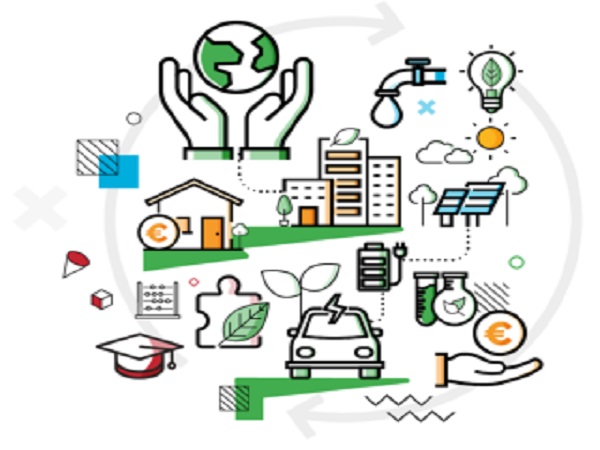 Credit: State Treasury
On Thursday 7 September 2023, Luxembourg published its third and final report on its inaugural sustainable sovereign bond.
The report (published on the State Treasury website) is primarily aimed at international institutional investors and includes detailed allocation and impact reports related to this bond.
On 2 September 2020, Luxembourg launched its sustainability bond framework, which, according to the latest report, enables the issuance of green, social or sustainability bonds. Based on this framework, Luxembourg became the first European country and the first AAA-rated country in the world to launch its inaugural sustainability bond on 7 September 2020.
The bond has a volume of €1.5 billion and a twelve-year maturity, and bears a negative interest rate of -0.123%. According to Luxembourg's Ministry of Finance, it has covered 74 projects in seven different sectors, generating positive environmental and social impacts. These investments, which partly finance ongoing projects, particularly facilitate green projects, for example helping the tram lines to serve up to 31 million users per year by 2030. Other examples include developing wastewater treatment facilities with a maximum capacity of 887,000 population equivalents per year and increasing the water retention capacity of the Pétrusse river by 859 m3 after rehabilitation works.
Regarding social projects, these investments contribute to increasing the hosting capacity of educational facilities for about 6,900 pupils and students as well as the total patient capacity of hospitals to more than 25,000. They also contribute to the construction of 1,478 affordable housing units for approximately 3,400 eligible beneficiaries, and support fifteen social inclusion projects.
The final report provides details on the allocation of €366 million invested during the 2022 fiscal year.
As the Ministry of Finance confirmed, the report marks the end of the annual publication of allocation and impact reports since the total amount of €1.5 billion has been entirely allocated to green and social projects. According to the reference framework published in 2020, Luxembourg has thus achieved its objective of allocating the entire amount of the bond to projects within two fiscal years following its issuance. Note that expenses linked to projects carried out between 2018 and 2022 were allocated to the bond.
As in previous years, the alignment of the allocation and impact report was independently assessed by Sustainalytics, a leading independent ESG and corporate governance research, ratings and analytics firm.
Luxembourg's Minister of Finance, Yuriko Backes, commented: "Luxembourg was the first European country as well as the first AAA-rated country in the world to issue a sustainable sovereign bond. I welcome the full allocation of the proceeds of the bond to environmental and social projects, which underlines that the Grand Duchy of Luxembourg plays its role in contributing to a transition towards a more sustainable investment policy, while ensuring the highest possible level of transparency since all of these reports detail the main impact indicators project by project."