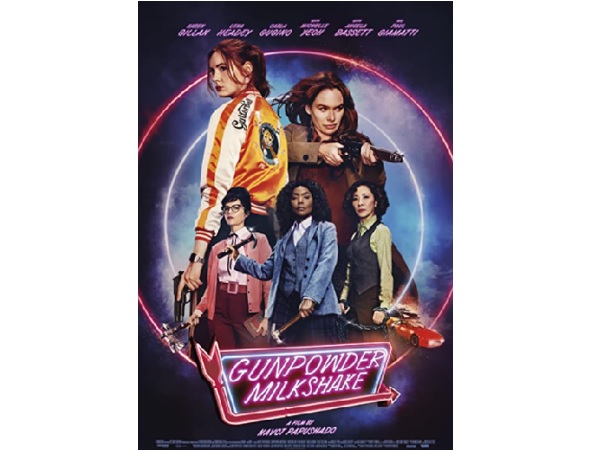 Directed (and written) by Navot Papushado (Big Bad Wolves; Rabies) and starring Karen Gillan (Guardians of the Galaxy; Jumanji: Welcome to the Jungle; The Call of the Wild; Avengers: Infinity War), Michelle Yeoh (Crouching Tiger, Hidden Dragon; Tomorrow Never Dies; Star Trek: Discovery; Crazy Rich Asians), Carla Gugino (Watchmen; San Andreas; American Gangster; Gerald's Game), Joanna Bobin (Alice Through the Looking Glass; Collateral; Bridgerton (TV Series)) and Paul Giamatti (Barney's Version; Cinderella Man; The Illusionist; San Andreas; 12 Years a Slave).
Action; 114 mins;
Like her mother before her, cold-blooded, professional badass assassin Sam (Karen Gillan) works for The Firm through her contact Nathan (Paul Giamatti).
After a hit goes terribly wrong, in which the son of a rival gang lord is killed, Sam is forced to go rogue. She is tasked with recovering money stolen from The Firm's legitimate side of their business, and discovers too late that the man who stole it was being blackmailed into the theft after they kidnapped his daughter. After killing the father, she starts to feel compassion and takes his 8 year-old daughter under her wing.
On the run, she elicits the help of three librarians (her mother's former hitwomen sidekicks), Madeleine (Carla Gugino), Florence (Michelle Yeoh) and Rose (Joanna Bobin), and together they have an incredible battle, just like a last stand, against a maurauding gang. Meanwhile, she also has The Firm's "goons" after her...
An (almost) all female cast in this high-octane, ultra-violent, blood-fest action film, like a female John Wick / Quentin Tarrantino "gun and gore" fest. A great turn by Karen Gillan who is showing her versatility as a great actor on the big screen with bigger and better roles. Very entertaining and a great film for a summer (or winter) evening viewing.