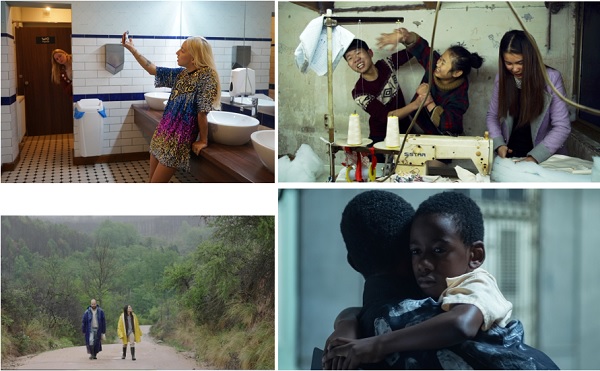 Credit: See article text
On Thursday 17 August 2023, Luxembourg's Fonds national de soutien à la production audiovisuelle (National support fund for audiovisual production), Film Fund Luxembourg, confirmed that a total of four Luxembourg co-productions have been chosen for the official selection at 48th Toronto International Film Festival (TIFF) that takes place in Canada from 7 - 17 September 2023.
Following the selections announced by the Venice Film Festival and the San Sebastian Film Festival*, Luxembourg co-productions are continuing their international journey with four selections across the Atlantic at the 48th TIFF, the most important film festival in North America.
The Luxembourg co-productions selected are as follows:
"Wavelengths Features" section (dedicated to visionary and experimental films):
- Do not expect too much from the end of the world by Radu Jude (Paul Thiltges Distributions)
- Youth (Spring) by Wang Bing (Les Films Fauves)
"Centrepiece" section (dedicated to gripping stories and global insights):
- Kanaval by Henri Pardo (Wady Films)
- The Delinquents by Rodrigo Moreno (Les Films Fauves)
In addition, in the "Oscar Shorts" section, the short film The Red Suitcase by Cyrus Neshvad (nominated for an Oscar earlier this year) will also be screened at TIFF 2023.
*Reminder of the selections in Venice and San Sebastian:
Mostra Internazionale d'Arte Cinematografica (80th edition from 30 August to 9 September 2023)
- The feature film Holly directed by Fien Troch, a Tarantula Luxembourg co-production, was selected for its world premiere in official competition.
- The virtual reality work Floating with Spirits by Juanita Onzaga (Tarantula Luxembourg) was in the official Venice Immersive competition.
SSIFF − San Sebastian International Film Festival (71st edition from 22 to 30 September 2023)
- The feature film Un Silence directed by Joachim Lafosse, a Samsa Film co-production, was part of the official selection in competition.
Caption/credits: (clockwise, from top left: Do not expect too much from the end of the world (Paul Thiltges Distributions); Youth (Spring) (Les Films Fauves); Kanaval (Wady Films); The Delinquents (Les Films Fauves)