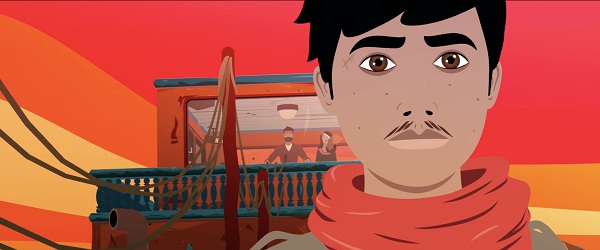 La Sirène; Credit: Bac Films Luxembourg
On Saturday 17 June 2023, the feature film La Sirène (The Mermaid) was awarded the prize for Best Original Music at the award ceremony on Saturday evening at the Annecy International Animation Film Festival in France.
La Sirène was directed by Iranian director Sepideh Farsi and was co-produced in Luxembourg (BAC Cinema and the Fabrique d'Images studio) with France, Germany and Belgium.
According to Film Fund Luxembourg, this new award once again salutes the quality of Luxembourg co-productions which regularly win international prizes at renowned festivals.
A total of five feature films and an XR work co-produced in Luxembourg were in the official selection at Annecy:
- La Sirène (Bac Cinema/La Fabrique d'Images) and Kensuke's Kingdom (Melusine Productions) in official competition
- Nina et le secret du hérisson / Nina and the Secret of the Hedgehog (Doghouse Films) in the official selection out of competition (event screening).
- Ceci est mon cœur / This is my heart (work XR / a_BAHN), Slocum (Melusine Productions) and Dans la forêt sombre et mystérieuse / In the dark and mysterious forest (Zeilt Productions) in the official selection "Work in Progress"