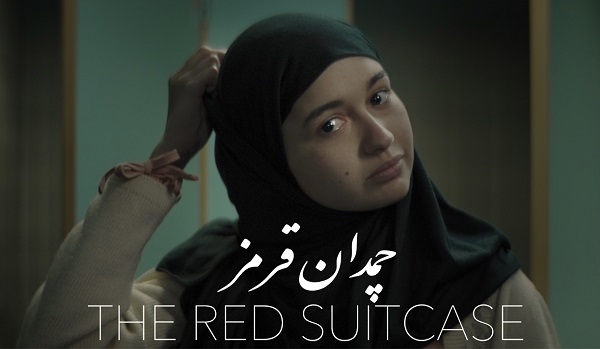 The Red Suitcase; Credit: Cynefilms
The Luxembourg short film "The Red Suitcase", directed by Cyrus Neshvad, has been nominated for "Best Live Action Short Film" at the 95th Academy Awards.
The list of nominees for this year's Oscars was unveiled on Tuesday 24 January 2023; this year's Oscar awards ceremony will take place in Hollywood on 12 March 2023.
Among the nominees was "The Red Suitcase", a film directed and produced by Luxembourg-based Iranian film director Cyrus Neshvad. The film will compete for the Oscar for the Best Live Action Short Film.
"The Red Suitcase" was filmed entirely at Luxembourg Airport over six days in 2021 and was produced in Luxembourg by Cynefilms.
The short film is set in the late evening at Luxembourg Airport. A veiled sixteen-year-old Iranian teenager is afraid to go through security with her red suitcase...
As reported by Film Fund Luxembourg, Cyrus Neshvad was "overjoyed" at the news: "My thoughts are with the Iranian women who are currently fighting for their rights and their freedom. I hope my short film can help raise awareness around the world for their cause."
"The Red Suitcase" will also be screened at the next Luxembourg City Film Festival in March 2023.
In addition to "The Red Suitcase", Cyrus Neshvad has directed five short films including "Son" and "Portraitist" which have won several international awards, as well as the Lëtzebuerger Filmpräis (Luxembourg film prize) in 2018 and 2021, respectively. He is currently working on his first feature film "Le refuge", for which filming will soon begin.