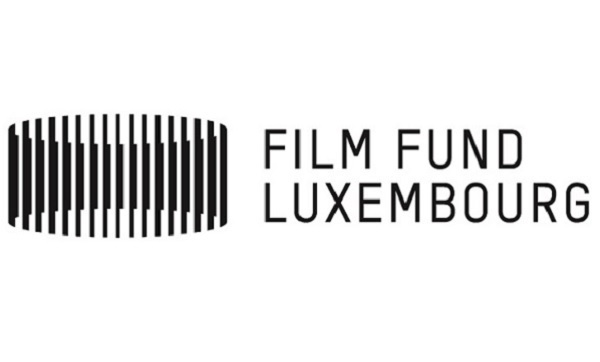 The selection committee of the Film Fund Luxembourg met for its third session of the year from 24 to 28 July 2021.
Following these meetings, the selection committee has announced its approval of the following funding for fourteen film projects (out of 33 submissions) in the Grand Duchy, totalling €11,093,362.
The Film Fund budget for this third session was increased by €3,000,000 coming from works withdrawn by the producers, namely Cracké Wacky Island and Les Echelles du Levant.
Selective financial support for projects in development (total €285,000):
Live-action feature films
- MARIANENGRABEN – allocated amount: €30,000 – writer / director: Eileen Byrne (adapted from the work of Jasmin Schreiber) – production: Samsa Film
- HEADLESS – allocated amount: €50,000 – writer / director: Govinda Van Maele – production: Les Films Fauves
Animated feature film
- SERAPHINE – allocated amount: €30,000 – writer / director: Sarah van den Boom – writer: Marie Desplechin – production: Calach Films
Feature-length documentary
- LÁI HUÍ (BACK & FORTH) – allocated amount: €55,000 – writer / director: Antoine Prum – production: Paul Thiltges Distributions
Animated series
- UNDERDOG – allocated amount: €120,000 – writer: Jim Nolan – directors: Caroline Origer, Sean McCormack – production: Fabrique d'Images
Selective financial support for projects in production (total €10,808,362):
Live-action feature films
- LÄIF A SÉIL – allocated amount: €2,800,000 (overall project budget: €3,718,000 – 75.31% financial support) – drama, western – writer / director: Loïc Tanson – writer: Frédéric Zeimet – production: Samsa Film (Luxembourg-Belgium co-production) – filming to commence in April 2022
- LA COLLINE PARFUMÉE – allocated amount: €1,500,000 (overall project budget: €6,365,007 – 23.57% financial support) – drama – writer / director: Abderrahmane Sissako – writer: Kessen Tall – production: Red Lion (co-production between Luxembourg, France, Taiwan and Mauritania) – filming to commence in January 2022
- COMPLÈTEMENT CRAMÉ ! – allocated amount: €1,500,000 (overall project budget: €6,027,763 – 24.88% financial support) – romantic comedy – writer / director: Gilles Legardinier – writer: Christel Henon – production: Bidibul Productions (Luxembourg-France co-production) – filming to commence in February 2022
- LE QUATRIÈME MUR – allocated amount: €985,000 (overall project budget: €3,297,342 – 29.87% financial support) – war drama – writer / director: David Oelhoffen (adapted from the work of Sorj Chalandon) – production: Amour Fou Luxembourg (co-production between Luxembourg, France and Belgium) – filming to commence in November 2021
- RASTLOS – allocated amount: €700,000 (overall project budget: €2,446,000 – 28.62% financial support) – drama, fantasy – writer / director: Elmar Imanov – production: Wady Films (Luxembourg-Germany co-production) – filming to commence in October 2021
Animated feature film
- SLOCUM – allocated amount: €1,240,000 (overall project budget: €2,481,413 – 49.97% financial support) – adventure, comedy, drama, family – writer / director: Jean-François Laguionie – writer: Anik Le Ray – production: Mélusine Productions (Luxembourg-France co-production) – production to commence in October 2021
- FOX AND HARE SAVE THE FOREST – allocated amount: €1,390,000 (overall project budget: €5,810,874 – 23.92% financial support) – adventure, comedy – writer / director: Mascha Halberstad – writer: Fabie Hulsebos – production: Doghouse Films (co-production between Luxembourg, the Netherlands and Belgium) – production to commence in February 2022
Virtual reality
- THE ASSEMBLY – allocated amount: €302,000 (overall project budget: €605,028 – 49.92% financial support) – adventure – writer / director: Charlotte Bruneau – production: Bidibul Productions (Luxembourg-Lithuania co-production) – production to commence in August 2021
- MISSING PICTURES – allocated amount: €391,362 (overall project budget: €1,198,752 – 32.65% financial support) – documentary – writer / director: Clément Deneux – writer: Joseph Beauregard – production: Wild Fang Films (co-production between Luxembourg, France and Taiwan) – production to commence in August 2021