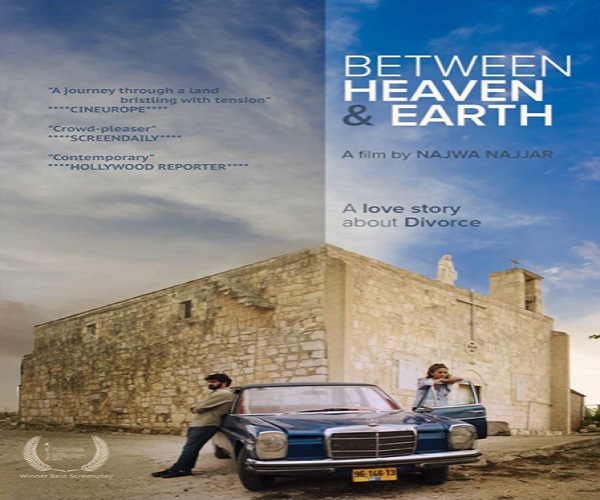 Luxembourg-based film production company Paul Thiltges Distributions (PTD) has announced that its first Cinéworld (Film Fund Luxembourg) Coproduction "Between Heaven and Earth" has been selected for the European Film Awards (EFA).
Written and directed by Najwa Najjar and produced by Hani E. Kort (Ustura Films / Palestine), in co-production with Paul Thiltges and Adrien Chef (PTD / Luxembourg) and Fahad Jabali and Eggert Ketilsson (Oktober Productions / Iceland), "Between Heaven and Earth" is a fictional film about love and divorce; it is loosely based on true political events.
The film, which won the Naguib Mahfouz Best Screenplay at the 41st Cairo International Film Festival, stars Mouna Hawa, Firas Nassar, Faris Husari, Ebaa Monder, Buraq Nashashibi, Khaled Massou, Adeeb Safadi, Huda Iman, Mahmoud Shawahdeh, Amal Kais, Omar Jabali, Louise Heem, Izz Jabari, Hussein Nakleh, Elham Khleifi, Lamis Ammar, Louise Shoufany, Tareq Kopti and Sari Bisharat.
"Between Heaven and Earth" had its market premiere in February at this year's EFM Berlinale in Berlin, Germany. The film was produced with the support of Film Fund Luxembourg.
The Luxembourg co-production has been chosen as part of the EFA Feature Film Selection 2020. The nominations will be announced on 7 November 2020 at the Seville European Film Festival in Spain, with an eight-member jury deciding on the award recipients in the categories European Cinematography, Editing, Production Design, Costume Design, Make-up & Hair, Original Score, Sound and Visual Effects. The 33rd European Film Awards with the presentation of the winners will take place on 12 December 2020 in Reykjavik, Iceland.