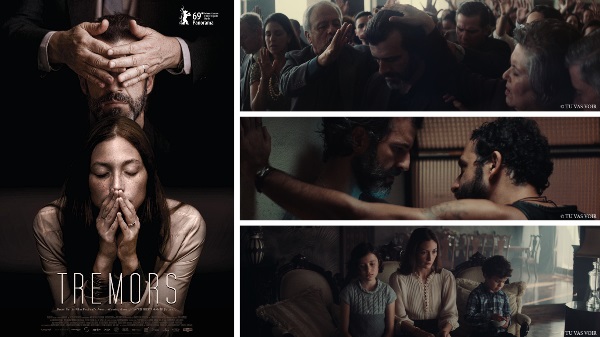 Luxembourg co-production "Tremors", distributed by Cinéart, has been released in the Grand Duchy; the film is being screened at the Utopia cinema.
"Tremors", which premiered at the Berlin International Film Festival (Panorama section), follows Pablo, a 40-year-old married father of two. A role model and a practicing evangelical Christian, his perfect traditional life begins to crack when he falls in love with a man. Pablo finds his feelings in conflict with beliefs. And his life becomes a hell of repressive intolerance when his family and his church decide to do whatever it takes to "cure him", forcing Pablo to suppress his urges through therapy.
Written and directed by Jayro Bustamante, including Juan Pablo Olyslager, Mauricio Armas Zebadúa, Diane Bathen and María Telón, "Tremors" is a co-production between Tu vas Voir, La Casa de Producción, Iris Productions, Memento Films Production and ARTE France Cinéma. The production was supported by the Film Fund Luxembourg, l'Aide aux Cinémas du Monde, the Centre National du Cinéma et de l'Image Animée, the Institut Français, the Région Nouvelle-Aquitaine, Cinergia Hivos, the Gan Fondation and the Ministry of Culture of Guatemala.

Film Factory handles the international sales, while Cinéart is responsible for distribution in the Benelux territory.