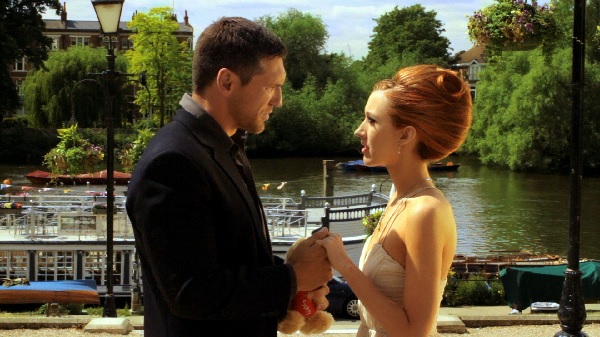 Following a deal struck at Cannes, Graham Cantwell's 'The Callback Queen' has been picked up for global sales rights across all media by US Sales Agent Princ Films, a dynamic international sales and distribution company based in the United States.
Igor Princ, president of the company, said "From the first look we felt that this clever, funny and engaging film will perfectly fit into our slate of films for next season. We are confident that 'The Callback Queen' will see warm welcome among film buyers and distributors we work with globally. At the same we are delighted that we can work with Stephen and Graham not only on this film but, hopefully, future projects they have in development".
The film's Executive Producer Stephen Gibson agreed "When Igor and I met at Cannes I knew we had found the perfect partner to help implement our distribution strategy. Princ Films have a sterling track record and vast experience in the independent sector."
The romantic comedy which stars Amy-Joyce Hastings ('The Tudors') and Mark Killeen ('300: Rise of an Empire') will soon enjoy a select UK theatrical release. A number of Northern Ireland cinemas are confirmed, with dates and screens to be announced soon. The news follows hard on the heels of a UK and Ireland VOD and TV distribution deal with The Movie Partnership, Europe's premium aggregator, based in the UK.
Billed as 'Living in Oblivion' meets 'Smash' with a little fantasy flavour thrown in the mix, the story sees Hastings play a vivacious Irish actress in the cut-throat London film industry, striving to land a role in an epic fantasy film, directed by Vincent Catalano (Killeen). The fantasy film within 'The Callback Queen', called 'Prince of Chaos' stars Irish actor Eoin Macken, currently making it big in the US as the lead in NBC hit army doctor series 'The Night Shift', which has just begun airing on RTE.
With Australian cinematographer Anthony Bowes behind the lens, the film was shot on location predominantly in London, with additional photography taking place in Snowdonia, Wales. It co-stars an array of recognisable British and Irish talents, notably Seán T. Ó Meallaigh ('Charlie'), Kate Braithwaite ('Gravity'), Vicki Michelle ('Allo, 'Allo) and Ger Ryan ('Intermission'). Score for the picture is by two time Emmy nominated composer Joseph Conlan.
The independent film had its world premiere at the prestigious Galway Film Fleadh and its London Premiere at Leicester Square Theatre, before going on to screen as part of the British and Irish Film Season in Luxembourg, selling out two screens at the Irish Film Festa in Rome, and a week long test run at Game of Thrones creator George R. R. Martin's Jean Cocteau Cinema in New Mexico, where US audiences received the film warmly.
Director Cantwell's debut short film 'A Dublin Story' was shortlisted for Oscar Nomination in 2004 having won numerous awards. His debut feature 'Anton', a political thriller, received a three week theatrical release and three IFTA nominations, eventually selling to over 40 territories worldwide. 'The Callback Queen' is his second feature film as a director. Executive Producers on the film were Stephen Gibson, Martin Carroll and UK entertainment mogul Martin Witts.
The Callback Queen still copyright TCQ Film Ltd.