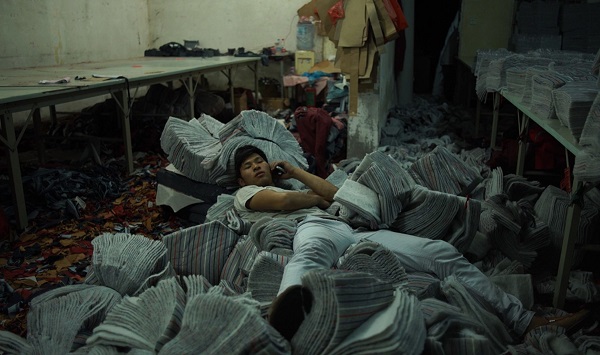 Jeunesse; Credit: Les Films Fauves
Film Fund Luxembourg has announced that two Luxembourg co-productions will feature in the official selection of the upcoming 76th annual Cannes Film Festival.
On Thursday 13 April 2023, the Cannes Film Festival unveiled the first official selections for this year's film festival, which will take place from 16 to 27 May 2023. Two Luxembourg co-productions are included in the 2023 lineup.
The documentary Jeunesse by Chinese director Wang Bing, a Les Films Fauves (Gilles Chanial) co-production with France, Hong Kong and the Netherlands, forms part of the festival's official competition.
The feature film Los Delincuentes (The Delinquents) by Argentinian filmmaker Rodrigo Moreno, another Les Films Fauves (Gilles Chanial) co-production with Argentina, Chile and Brazil, has been selected for the "Un certain regard" section.
These two films received financial support from Film Fund Luxembourg and include the participation of many Luxembourg artistic and technical talents.
Moreover, Luxembourg actress Marie Jung stars in Just Philippot's film Acide, which has been selected for the "Midnight Screenings" section.
Other selections are expected to be announced in the coming days.
To ensure the promotion of Luxembourg cinema on the largest international film market in the world, Film Fund Luxembourg will be present in Cannes, from 16 to 24 May 2023, with its pavilion located in the international village. It will host some 20 companies and entities under this umbrella, including production companies and companies specialising in post-production, sound and new technologies, as well as the EAVE (European Audiovisual Entrepreneurs) training programme, the Luxembourg City Film Festival and the Creative Europe media support programme.
The traditional "Luxembourg day" will take place on Saturday 20 May 2023 in the presence of film industry professionals and members of the press.