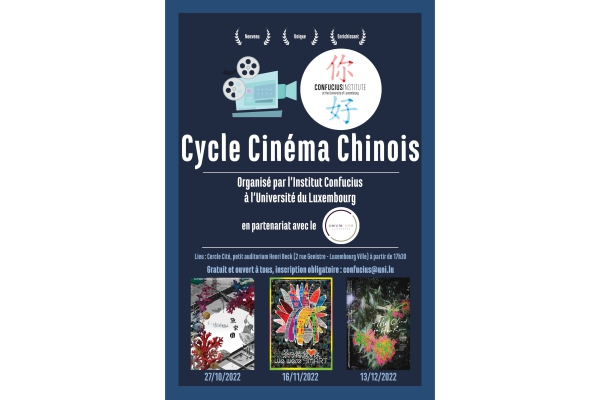 The Confucius Institute at the University of Luxembourg, in collaboration with Cercle Cité, has resumed the monthly Chinese Cinema Cycle.
The Chinese Cinema Cycle is an opportunity to discover Chinese films and documentaries (subtitles in English and/or French). For the selection of films, the Confucius Institute works with the Allers-Retours association.
The first film of the series, "Fish Park" (subtitles in English), will be screened on Thursday 27 October 2022 at 17:30 at Cercle Cité, 2 Rue Genistre, Luxembourg City (auditorium Henri Beck – 5th floor)
Participation in the film screening is free and open to all, but prior registration is required via email: confucius@uni.lu or tel.: 466 64 44 964.