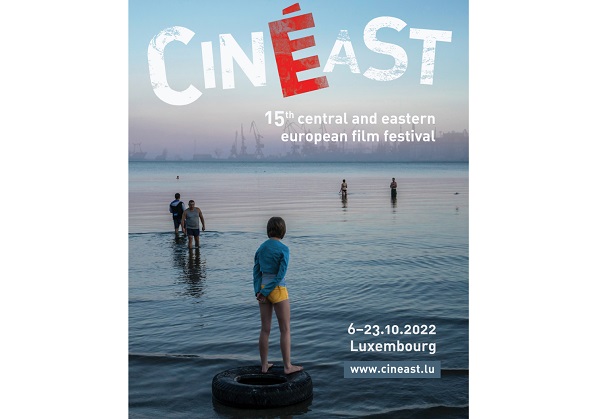 Credit: CinEast
From Thursday 6 to Sunday 23 October 2022, the CinEast film festival will return to cinemas in Luxembourg with its fifteenth edition.
On the programme for this anniversary edition of the Central and Eastern European Film Festival in Luxembourg are 55 feature films, 40 short films and about 30 guests, as well as concerts, exhibitions, debates and more.
The films included in the programme have been carefully selected from the best recent releases from more than 20 countries of the former Eastern bloc; they will be screened at the Cinémathèque in Luxembourg-Ville, Neumünster Abbey (neimënster) in Luxembourg-Grund, Ciné Utopia in Luxembourg-Limpertsberg and Kinepolis Kirchberg, but also at the Ancien Cinéma in Vianden, the Centre National de l'Audiovisuel (CNA) in Dudelange and the Kulturfabrik in Esch-sur-Alzette, amongs other locations. A significant part of the programme will also be available online.
The thematic cycle chosen this year is "Communities"; this theme will nourish reflections on communities that are facing crises and need to reinvent themselves. Various films (documentaries and fiction), a photo exhibition called "Communities" (neimënster) and a film-debate will address this theme.
The country in the spotlight this year will be the Czech Republic, which currently holds the presidency of the Council of the European Union (EU) and which will be represented at the film festival by about 20 feature and short films as well as several Czech guests and three concerts.
Moreover, the organisers have planned a special programme devoted to Ukraine, with ten screenings, an evening of Ukrainian short films followed by a debate, several guests and two concerts by Ukrainian groups. As part of the charity project "CinEast4Ukraine", the festival will also raise funds for the purchase of an equipped ambulance which will be sent to Ukraine.
The full programme will be unveiled at an upcoming press conference.