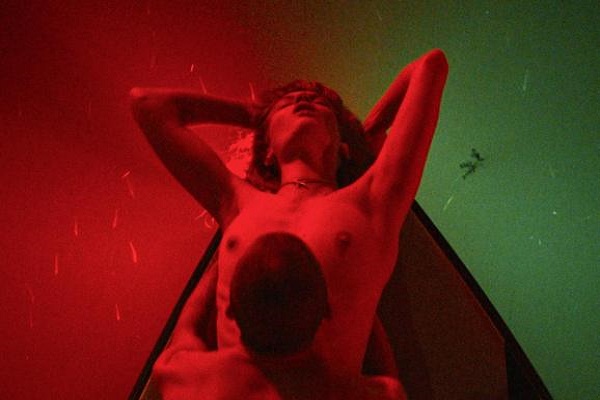 Grand Prix winner: Atlantide; Credit: LuxFilmFest
At the Awards Ceremony of the 12th edition of the Luxembourg City Film Festival (LuxFilmFest) on Saturday 12 March 2022, the International Jury awarded the Grand Prix to Yuri Ancarani's film "Atlantide".
Around 16,000 people (including 10,000 spectators in cinemas) took part in this year's LuxFilmFest, which ran from 3 to 13 March 2022.
Award winners
Grand Prix (€10,000; Orange Luxembourg): Atlantide by Yuri Ancarani
Documentary Award (€5,000; BGL BNP Paribas): What Will Summer Bring by Ignacio Ceroi
2030 Award (Luxembourg Aid & Development): Aya by Simon Coulibaly Gillard
Special Mention: Prayers for the Stolen by Tatiana Huezo
Audience Award (Orange Luxembourg): Hit the Road by Panah Panahi
Critics' Award(s): Hit the Road by Panah Panahi and Prayers for the Stolen by Tatiana Huezo
Youth Jury Award (€2,000; Kinepolis): Shadow Game by Eefje Blankevoort and Els van Driel
Special Mention: You Resemble Me by Dina Amer
School Jury Award: Where Is Anne Frank by Ari Folman
Kids' Jury Award: Nelly Rapp - Monster Agent by Amanda Adolfsson
VR Award(s): We Are At Home by Michelle and Uri Kranot and Goliath: Playing With Reality by Barry Gene Murphy and May Abdalla.
Palestinian film director and actor Elia Suleiman chaired the International Jury, which was also composed of Canadian actress Suzanne Clément, Franco-Luxembourgish composer André Dziezuk, French photography director Jeanne Lapoirie, Argentinian actor Nahuel Pérez-Biscayart and American filmmaker Ana Lily Amirpour.
The 13th edition of LuxFilmFest is set to take place from 2 to 12 March 2023.