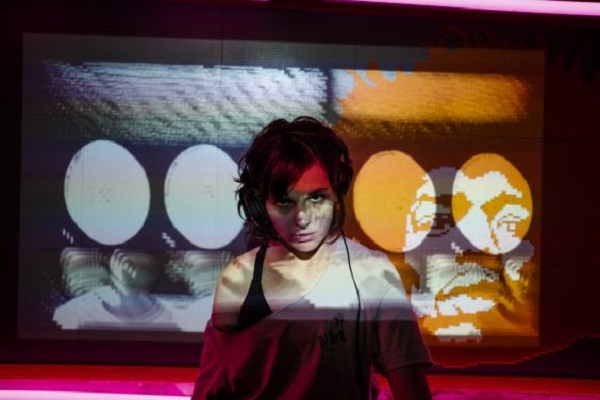 Credit: © Tarantula / Michael Briglio
Tarantula Luxembourg has announced that its coproduction "Io Sto Bene" will close the Villerupt Italian Film Festival next month.
The screening will take place in Villerupt in France on Saturday 7 November 2020, in the presence of the director, Donato Rotunno, and actress Marie Jung - two Luxembourgish talents.
Io Sto Bene was produced by Tarantula (Luxembourg and Belgium), in coproduction with MaxMa Film (Germany), Vivo Film (Italy), ARTE and VOO-BeTv. Donato Rotunno's third feature film was supported by the Luxembourg Film Fund, Wallimage, the MFG and the MIBACT, among others. International sales of the film are handled by MPM Premium.
The film was shot in autumn 2019 between Luxembourg, Belgium and Italy. The cast includes multi-award-winning Renato Carpentieri and rising stars of Italian cinema Sara Serraiocco and Alessio Lapice. On the Luxembourgish side, Marie Jung, Tommy Schlesser, Pitt Simon, Nicole Max, Gabriel Boisante and Jules Werner complete the cast. The film crew also brings together many Luxembourgish talents such as Magdalena Labuz in costumes, Ingo Dumlich, Mike Butcher and Michel Schillings in sound. The original score was composed by Massimo Zamboni, a renowned figure from the Italian music scene.
Io Sto Bene tells the story of Antonio, who spent his entire life far from his native Italy, and Leo, a young Italian artist trying her luck abroad. Their paths cross and a game of mirrors between the old man and the young woman triggers a journey through time and offers a more serene future for both.
Donato Rotunno was born in Luxembourg and graduated in Film Studies from the Institut des Arts de Diffusion in Louvain-La-Neuve, Belgium. In 1995, he co-founded the production company Tarantula Luxembourg, where he produced or co-produced more than 30 feature films. His career as a director began with the short film "Nebbiolo Rosso", which won the prize for best short film at the Namur Festival. His first feature film, "In a dark place", won the award for best artistic contribution at the Lëtzebuerger Filmpräis in 2007. "Baby (a)lone", his second feature film, is an adaptation of the novel Amok by Tullio Forgiarini. The film was selected in several festivals abroad and represented the Grand Duchy at the 88th edition of the Oscars in the category "Best foreign film". Today, his new feature film, Io Sto Bene begins a festival career with a premiere at Alice nella Città in Rome, followed by the Villerupt Festival.
The film will be released in Luxembourg in 2021.