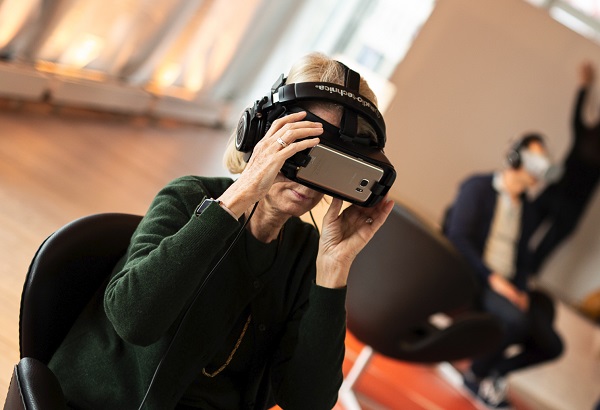 Credit: Patrick Muller/VdL
The 2019 edition of the Luxembourg City Film Festival (LuxFilmFest) saw a 20% increase in cinema audience members, attracting some 18,400 spectators.
LuxFilmFest's first attempt at continuous daytime programming proved to be successful, with equally well-attended events across this year's masterclass strand with Mike Leigh, Abderrahmane Sissako and Darius Khondji. Similarly, the VR Pavilion saw an increase of 100% in visitors compared to last year, welcoming over 3,000 people over the course of 11 days.

Opening up day-time screenings slots to the public also proved to be popular, with consistently well-attended events throughout the day. Continuing in last year's vein,
the Young Audiences programme saw 6,000 people take part in public and school screenings and workshops.

Despite these promising figures, overall Festival attendance dropped from 30,500 in 2018 to 29,000 in 2019. This drop can be explained by a decrease in visitor numbers to the Festival's accompanying exhibition at Cercle Cité (1,832 visitors). The POINTS-OF-VIEW contemporary art exhibition failed to reach the same visibility as the installations dedicated to films by Wes Anderson in 2017 (7,677 visitors) and John Howe's Tolkien illustrations in 2018 (7,008 visitors).

Overall, the success of increased daily screenings will serve as a foundation for next year's symbolic 10th edition. Similarly, due to the enormous success of the VR Pavilion, the Film Fund has decided to launch an Official Competition with an award dedicated to the best immersive work chosen by an international jury. A decision concerning dates for the tenth edition will be made and announced by the Festival's board soon.