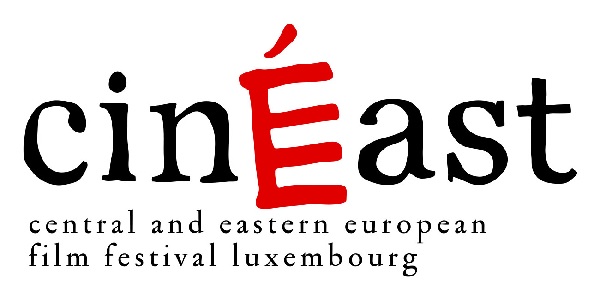 The 11th edition of CinEast (Central and Eastern European Film Festival in Luxembourg) will take place from 4 to 21 October 2018 in numerous venues in Luxembourg City (Cinémathèque, Neimënster, Ciné Utopia) as well as other towns in the country (Vianden, Esch sur Alzette, Dudelange, etc.) and across the border (Saarbrücken in Germany).
The festival programme boasts over 110 screenings as well as many side events – concerts, exhibitions, debates, gastro events, thematic evenings and more.
All the details on this year's festival will be unveiled on Tuesday 25 September 2018. Some highlights from the 2018 CinEast festival include: a Focus on Latvia to celebrate the centenary of the proclamation of independence of Latvia, a cycling event with very special guests, concerts of Džambo Aguševi Orchestra, Laco Déczi, Polifauna and Attentat Fanfare, a Georgian evening and debates on topics such as integration of imigrants and collective identity.
CinEast 2018 will feature:
• over 60 feature films and 40 short films from 20 post-communist countries of Central and Eastern Europe
• official competition for fiction feature films (Grand Prix, Special Jury Prize, Critics' Prize and Audience Award)
• over 35 festival guests (directors, actors, producers...)
• thematic cycle "Identities"
• photography exhibition on the same theme (Neimënster) with 7 projects from 6 countries
• several concerts and parties, including a ciné-concert
• five debates on various topics
• co-production event CinEast Pro for film producers
• short film marathons (fiction, documentary and animation) with Audience Awards in each category
• and also young audience screenings, school screenings, film posters exhibitions, the festival charity project...
The CinEast 2018 festival is organised by CinEast asbl in collaboration with Cinémathèque, Neimënster, Kinepolis Group and others. Main partners: City of Luxembourg, Ministry of Culture of Luxembourg, Film Fund Luxembourg, Kulczyk Investments, BGL BNP Paribas, Orange, Luxair and others.
For details, see www.cineast.lu