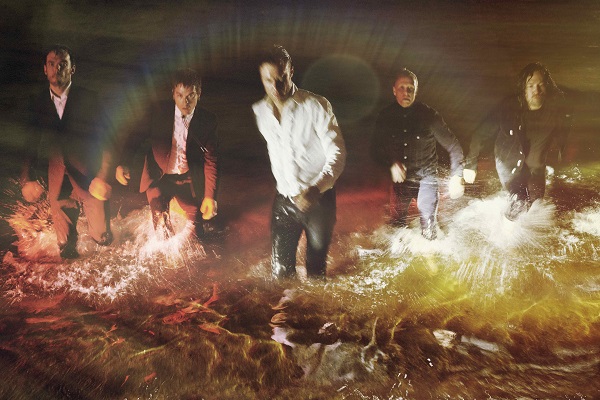 Mando Diao - 2019; Credit: Viktor Flumé
Cooperations asbl has announced two new dates for the Festival de Wiltz 2021: Gipsy Kings will be performing on 26 June and Mando Diao on 2 July 2021.
The 68th edition of the Wiltz Festival was originally scheduled to take place from 27 June to 15 July 2020, but has been postponed until next year due to the COVID-19 pandemic.
Following the announced postponement, the organisers have confirmed the first replacement dates, with Gipsy Kings taking the stage on 26 June and Mando Diao performing on 7 July 2021.
With hits such as "Volare", "Baila me", "Hotel California" or "Bamboleo", French band Gipsy Kings took the international charts by storm. Their third album, "Gipsy Kings", earned them international popularity and was the first album by a gipsy band to go gold in the USA. In 1990, they were honoured as "Group of the Year" at the Victoires de la Musique, in 2012, they were awarded the "Prix de l'export de la musique" in France in recognition of their worldwide success and in 2014, their album "Savor Flamenco" won a Grammy Award for Best World Music Album. The Gipsy Kings remain the best-selling recording artists of the gipsy genre, with more than 20 million albums sold worldwide. Tickets for the show alone cost €45, while tickets for the concert plus a bus ticket cost €50. Tickets cost €1.50 for Kulturpass holders. A 10% discount is available for group bookings of over ten people.
Meanwhile, Mando Diao will present their new album "BANG" at next year's Festival de Wiltz. The Swedish alternate rock / indie band have created an album that is dark, personal and energetic. "Bang Your Head" is the ultimate party song, setting the tone for BANG. The song came at the last moment like a powerful dark horse and explains a lot about the bands constant hunt for an audience in motion during their tours. Tickets cost €41.70 or €1.50 for Kulturpass holders. A 10% discount is available for groups of over ten people.
Tickets already purchased remain automatically valid for the replacement dates. Tickets and further information are available online at www.festivalwiltz.lu.