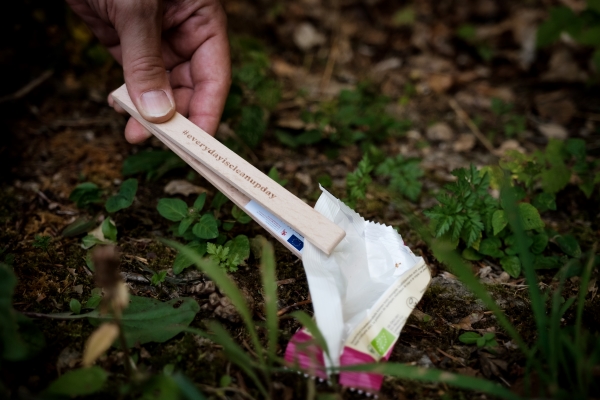 Credit: (c) Pancake!Photographie
On Saturday 17 September 2022, on the ocassion of World Cleanup Day, the Regional Tourist Office of the Mullerthal Region joined this initiative for the third time and called for the rubbish to be removed from the hiking trails in the region.
As in the past two years, this year the campaign was successful as well, with almost 100 people had joined the call and cleaned 300 km of hiking trails.
The hikers could pick up the rubbish with a pair of wooden tongs which they got for free at the tourist information offices. After the hike, the participants could return the garbage to collection points in the region.
"We were able to cover a very large part of the hiking trails in the region. Garbage was mainly found at the starting points of hikes, near rubbish bins or along the streets," said Laura Schömer, the project coordinator. "Not that much was found on the hiking trails themselves", she added.
This year's campaign ran under the motto "Every day is clean up day", so you should not just collect garbage on one day of the year, but all year round.