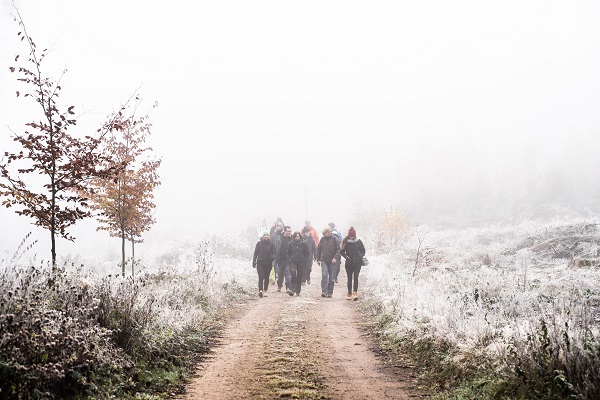 Credit: UBS
In the context of National Tree Day, the Luxembourg branch of UBS teamed up with the foundation Hëllef fir d'Natur of natur&ëmwelt, a local environmental non-profit organisation, to plant a new forest in the Grand Duchy.
On a 5,000 m2 area in northern Luxembourg, close to Grosbous, more than 100 employees from UBS in Luxembourg volunteered to plant 2,000 trees over two days. A variety of regional saplings, sponsored by UBS employees, make up this new forest.
"The best moment to plant a tree was 40 years ago. The next best moment is right now. We are glad to count on UBS in Luxembourg as a partner to contribute to more biodiversity", commented Nicolas Hormain, Communication & Fundraising Manager of Fondation Hëllef fir d'Natur.
"Sustainability is at the heart of everything we do and not only limited to offering world leading sustainable investment solutions to our clients", added Christian Schön, Head of Advisory & Sales, UBS in Luxembourg and Partnership Mediator. "From the beginning, our aim was long-term oriented - to plant trees, but also to take care of the forest so that it can grow. Our ambition is to make tree planting a habit and to connect people for a better world".
The idea of the forest was born two years ago when the UBS Future Innovation team came together internally to do something good locally. It all started with a wish to plant trees and have local impact. Long-term commitment then drove the initiation of the partnership between the non-profit organisation Fondation Hëllef fir d'Natur and the financial actor UBS with the aim to create a positive impact on the environment.
The initiative quickly got traction internally at UBS. In the end, more than 100 employees volunteered to plant and sponsor the trees.
A spokesperson for the Luxembourg branch of UBS added that the company will schedule follow-up activities in the next year to protect and maintain this new forest, as well as to ensure it can flourish.