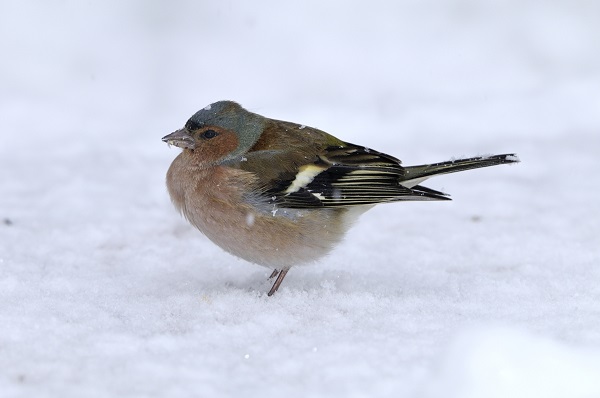 Common chaffinch; Credit: Mario Cordella
Luxembourg non-profit organisation natur&ëmwelt has announced that it will be holding its annual garden bird count event on the weekend of 29 to 31 January 2021.
January is a month of bird watching. Firstly, the annual census of aquatic birds along the Moselle, Sûre, Alzette and the larger lakes and ponds will take place next weekend. Organised by "Wetlands International", the international waterbird census has been carried out in 143 countries around the world since the 1960s. The census is used to monitor populations of aquatic birds, as well as their rest areas. In Luxembourg, the Centrale ornithologique (COL) collects data from the country each year with the help of 30 volunteers.
Then, on the last weekend of January, natur&ëmwelt will once again invite nature observers to spend an hour counting birds in their own garden or on their balcony. The "Wantervullenzielung" (winter bird census) is the largest participatory ornithological action in Luxembourg. Birds are particularly well observed near their feeder, which allows everyone to get to know the different species of birds and learn about nature in general. Trends and changes in bird populations become visible through annual observations. In this area, natur&ëmwelt again relies on cooperation with volunteers.
In addition, natur&ëmwelt is carrying out "E staarkt Benevolat am Naturschutz" (strong volunteering in nature protection), a video project co-funded by Luxembourg's Ministry of the Environment, Climate and Sustainable Development. The aim is to produce fifteen short videos from video recordings, graphic information and comics in order to tackle different subjects, like a lexicon. In each episode, the work and importance of volunteering is highlighted. The first video will be available on natu&ëmwelt's social media pages from tomorrow, Saturday 9 January 2021.