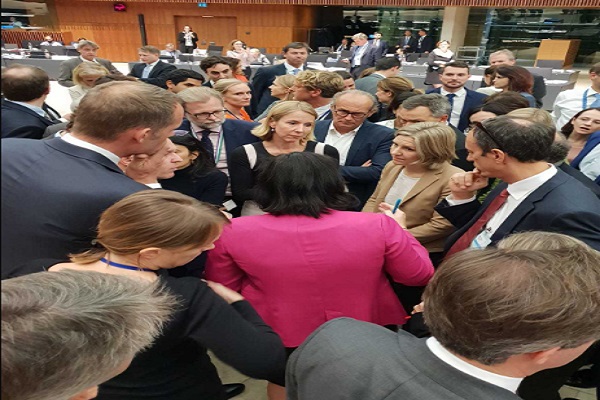 Credit: MEV
Luxembourg today announced that, despite some progress, the level of vehicle emissions remains globally insufficient.
After a period of long discussions, the Environment Council adopted a general approach on the proposal for a regulation on CO2 emissions from cars.
Indeed, Luxembourg and several other member states, according to Secretary of State Claude Turmes, have "succeeded in raising the CO2 reduction target for cars compared to the initial proposal of the European Commission by 30% to 35% by 2030".
Claude Turmes added, however, that the Austrian presidency's introduction of certain technical elements in the text risked "jeapardis[ing] the level of ambition and thus curb[ing] innovation in a key sector of European industry". As such, the Environment Council has deemed the obtained results in this field insufficient in tacking the issues outlined in a special report presented on 8 October 2018.
According to Turmes, the contribution of the automobile industry in reducing CO2 emissions "is the only way for the European automotive industry to remain innovative at the global level, as well as for the European Union to remain credible for the UN climate conference in Katowice in December ".
Given the much more ambitious position of the European Parliament calling for a 40% reduction, Luxembourg together with Denmark, Ireland, the Netherlands, Slovenia and Sweden declared that they were not in a position to follow the Austrian presidency proposal, thus signalling Luxembourg's support of the European Parliament's position in view of its discussions with the Council which began today, 10 October 2018. The matter remains open and progress is still possible.